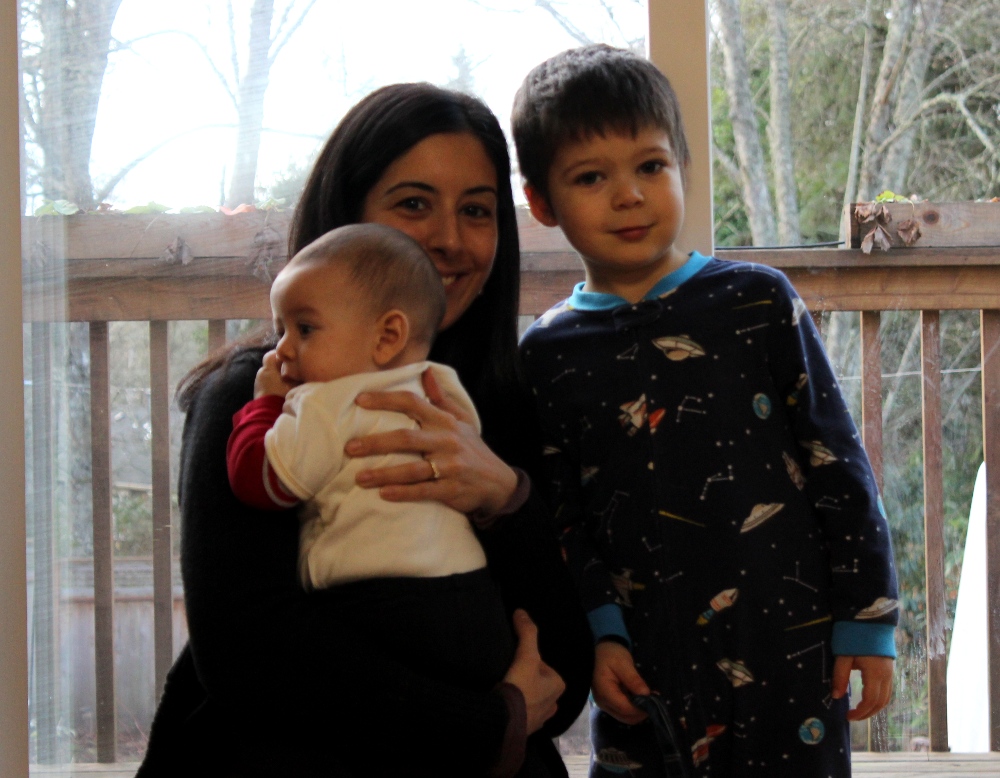 Back when I had Franklin in 2010, motherhood hit me like a ton of bricks (that fell on me while I was being hit by a truck without warning). It was tough! I'm a naturally introverted person who likes to be alone a lot, and I love to be productive. When Franklin was born, I was taking a double loads of classes to finish my masters degree in psychology (I am also a law school graduate), I was running an online food store (for which I wrote newsletters, ordered products, stocked shelves, printed out orders and filled boxes, shipped them… I did pretty much everything), I was running a non profit food buying group so people in my community could have organic food at cost (which involved ordering produce, creating spreadsheets for orders, trying to accommodate everyone's requests, sending out invoices…), I was also writing a couple of books, blogged, cooked everything from scratch, did most of the housekeeping, and more… It was insane!
I often say that Franklin was exactly the baby I needed to have at the time. Yes, he was terribly high needs, but I needed it. I needed someone to tell me to slow down, to be OK not doing anything. It was hard… But I've changed so much and for that, I'm grateful.
Today, I have another little boy, and I am with my kids nearly all the time, with my husband going to law school. I'm also determined not to have a baby sitter take care of baby Nicholas. I don't feel comfortable leaving my baby with anyone before he's at least a year old (and even then…), but… I'm totally not OK with being a mess at the end of the day.
Over the years, I've developed strategies to make my life easier. Here are some of the main ones… They allow me to nose overwork myself with things that aren't important, while still allowing me to keep working. Can't take the workaholic out of the girl!