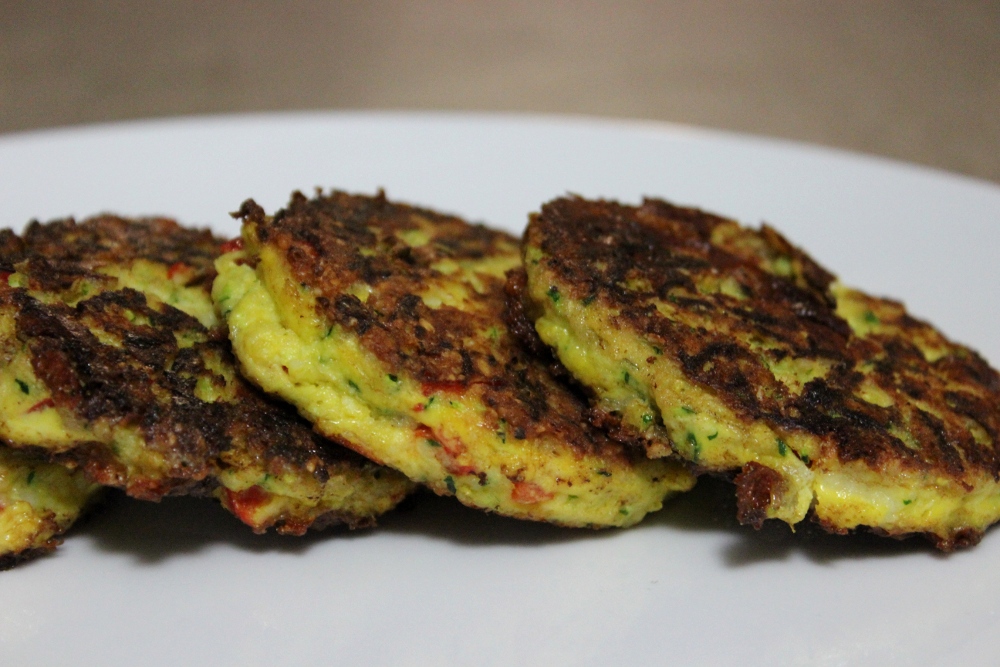 I could have started this post by telling you all about how delicious these zucchini patties are. Crispy on the outside and tender on the inside, full of flavor, easy to mix up and cook, and totally gluten free (my husband's words? "You could have fooled me!")
Or, I can show you this picture, which is worth a thousand words.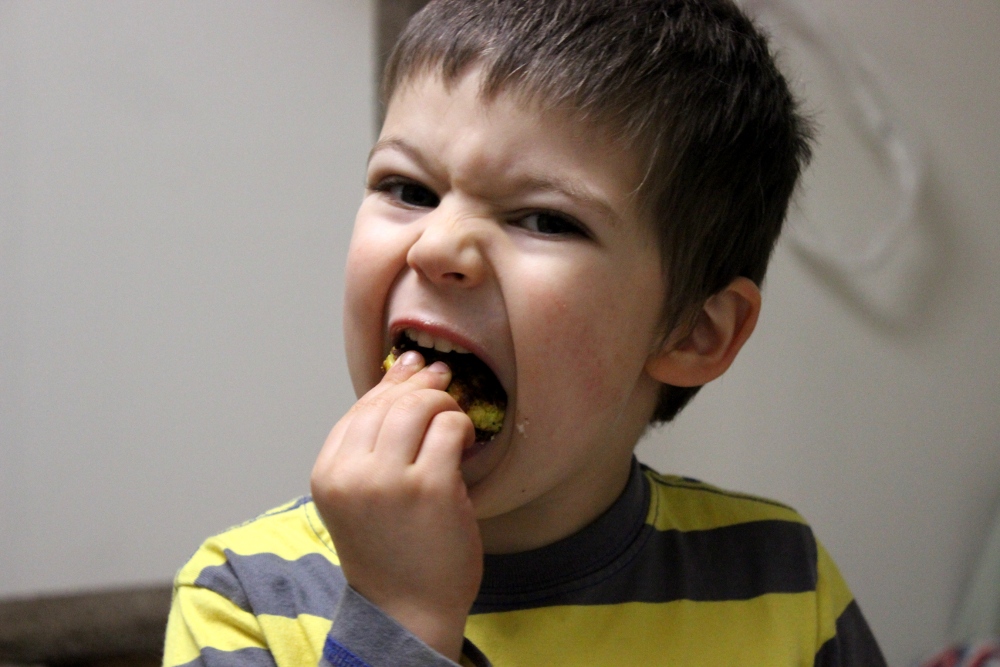 Gluten Free Zucchini Patties
Ingredients (serves 2 adults and a preschooler)
2 zucchinis, grated fine, preferably with a food processor
1/2 red pepper, diced very small
1/2 cup almond flour
1 T coconut flour
1/2 cup Parmiggiano Reggiano (from raw milk!), or finely grated Parmesan cheese
1/2 cup shredded cheese of your choice – mozzarella works well here. Raw cheddar is fab, too.
2 eggs (pastured!), beaten
1/8 t each of garlic powder and onion powder (not salt)
Lots of pastured ghee for cooking
Directions
In a nut milk bag or cheesecloth, squeeze the shredded zucchini until most of the juice is gone. Seriously, squeeze that bag!
Dump the zucchini into a bowl, add the peppers, flours, and toss everything well. Add the cheeses, toss again, and add the eggs. Set aside.
In a large pan, melt a tablespoon of ghee. When hot, drop quarter cups of batter into the pan, and cover. Cook for about 3 minutes. Uncover, flip the patties if brown, and cook uncovered another 3 minutes or so.
You'll have to keep an eye on the first batch, as your stove may cook things faster than mine. Once you know how long to cook them, making these will be a snap! Add more ghee with each batch, and don't flip until browned so they stay in one piece.
Keep the patties in a warm oven while you cook the rest of the batter. Serve with unpasteurized sauerkraut and a green salad. Franklin loves these with no-GMO, no-Canola, no-crap, delicious mayonnaise
.
Sign up for my newsletter and never miss a post!