Jump to recipe
One pot meals are a mom's best friend. So are meals that can be made in advance. If I foresee a difficult evening, I will often make this meal as early as 2 pm, and cook it on low heat so it takes longer to be ready. Then, I keep it warm, and make a pot of rice a half hour before dad comes home.
So easy! The chickpeas add protein, the coconut milk adds calories and beneficial fatty acids (especially important when you're nursing!), and it makes a lot so you can save leftovers for an easy lunch the next day. Kale may seem like a strange addition, but it really works!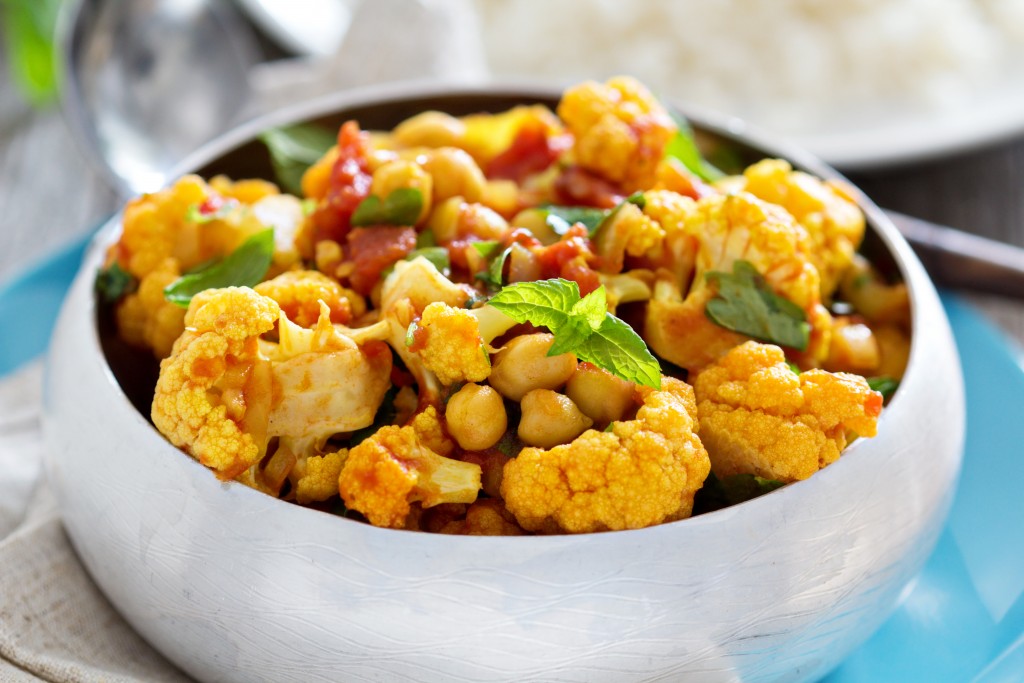 Vegetable & Chickpea Curry in Coconut Milk ~ Joanna Steven

Ingredients
For the spices and sauce:
2 tablespoons pastured ghee, or coconut oil
1 large onion, diced small
6 medium garlic cloves, pressed or microplaned
A small piece of fresh ginger, microplaned
1 tablespoon ground coriander
1 tablespoon ground cumin
1 teaspoon turmeric
1/2 teaspoon cinnamon
1 BPA-free can of or tomatoes , preferably fire roasted
1 cup water
Salt and pepper to taste
For the vegetables:
1 small cauliflower, chopped into florets
1 large potato, cubed
2 cups cubed butternut squash
2 large carrots, peeled
1 zucchini, chopped into chunks
1 can BPA-free can chickpeas, rinsed well
2-4 cups shredded kale
Instructions
In a large saucepan (like this one, my favorite), melt the ghee or coconut oil.
Add the onion, and sauté until tender. Add the garlic, ginger, and spices. Stir well, and cook for a minute, until so fragrant you can't stand it anymore.
Add the tomatoes, cover, and cook for about 10 minutes.
Uncover the pan, add the water, coconut milk, salt, and peper. Bring to a simmer while you chop the veggies.
Add all the veggies at once, except for the chickpeas and kale.
Cover the pan, and simmer on low heat for about 30 minutes.
Add the chickpeas and kale, cover, and set aside until ready to serve, 10 minutes or more.