It doesn't matter how fast you can make a smoothie. Sometimes, just the thought of mixing something up is more than you can handle. I'd blend up green smoothies any time, personally, but my husband often has to leave the house before I have time to make him breakfast and… I think he'd rather not eat at all than make breakfast!
Enter… My overnight cinnamon-apple oatmeal. You prep it all the night before, and in the morning, you have a hot bowl of oatmeal that's ready to eat.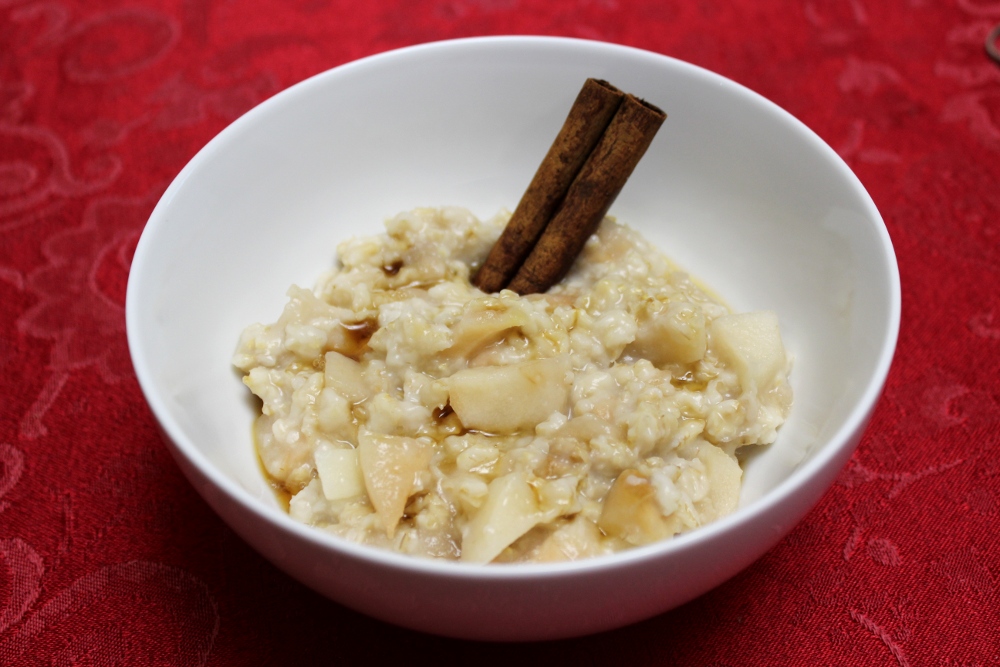 Overnight Cinnamon-Apple Oatmeal
Ingredients
– 1 cup extra-thick oatmeal, so you don't end up with a mushy mess (I use these, and they're gluten free)
– 3 cup boiling water
– 1 apple, cut into bite size cubes
– 1 cinnamon stick
– 3 T grade B organic maple syrup, or 1/4 cup raisins (optional)
Directions
In a small slow cooker (this is the one I use), combine all the ingredients. Stir, and cook on HIGH for 1 hour (I do that at 7 pm usually). Then, set the crock-pot on KEEP WARM for the rest of the night. Enjoy in the morning!