Jump to recipe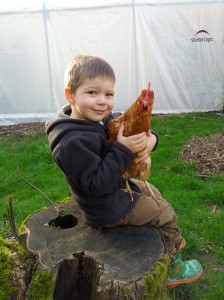 Eggs are an important part of our diet. Since we do not eat meat, we need a quality source of protein, fat, vitamin K2, choline, vitamin A and more. Eggs fit the bill. But, we don't want to risk getting them from mistreated hens.
Interestingly, I've noticed that the most healthful eaters eat plenty of animal products but would give them up in a heartbeat if they came from factory farms. That's good news, and I truly believe that those who buy ethically raised animal products do more to further the cause of animals than people who give them up altogether. After all, food producers will cater to the needs of customers who are likely to actually buy from them.
How do we ensure quality eggs and happy hens? We get backyard chickens, of course. Doesn't everyone? Backyard chickens are pretty common in Portland. Ours eat a soy free, corn free diet, and they get plenty of room to roam and eat our luscious grass and wiggly worms. They seem very happy, run around all day long, and are pretty friendly.
One nutritious way to eat eggs is in this pudding. Franklin called it "chocolate goo cake." It's not chocolate, it's not cake, but he wanted to make chocolate goo cake, and I made this instead thinking he had forgotten all about it. He hadn't, but he didn't mind — this custard is delicious!
This is delicious as a breakfast, dessert, snack, or even for lunch boxes!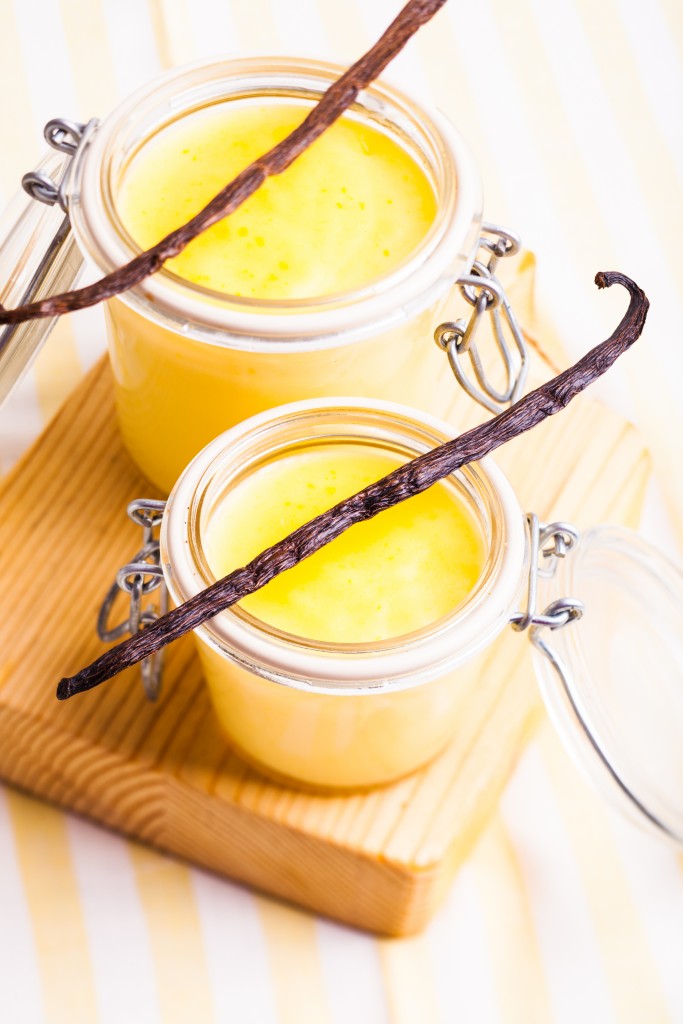 Creamy Vanilla Egg Chia Pudding (Joanna Steven)

Instructions
Bring one cup of milk to a simmer.
In the meanwhile, separate the eggs, and whisk the yolks in a bowl.
In another bowl, whisk the maple syrup, remaining milk/cream, and chia seeds. For a raw custard, blend everything and add the chia seeds directly.
Once the milk is hot, whisk in the vanilla extract, then gradually whisk everything into the egg yolks. Don't add too much at once, or the egg yolks will not mix in properly.
Add to the chia seeds mixture. Stir everything for a minute or so, so the chia seeds are well incorporated. Let it sit for 5 minutes or so, and stir again.
Keep in the fridge, and enjoy often!