Here in the US, Spring is upon us. All of a sudden, hot desserts don't seem so appealing, but a cold scoop of ice cream becomes just what we need to get through the day. And why not? Ice cream is such a nourishing food when made from quality ingredients. With vitamin D, B12, beautifying fatty acids and more, I make an exception to my "low sugar" rule when I have the chance to eat really good ice cream. If you can't have dairy, coconut based ice cream are great, as coconut is also an ancestral food full of nutrients.
One afternoon, after a quick lunch, I felt like eating something sweet. Franklin, as always, was totally up for it. He loves sweets, like his daddy. But I wasn't going to feed him some junky dessert. So, I pulled out the full fat ice cream and the apple pie spice kombucha, and we made ice cream floats. So good!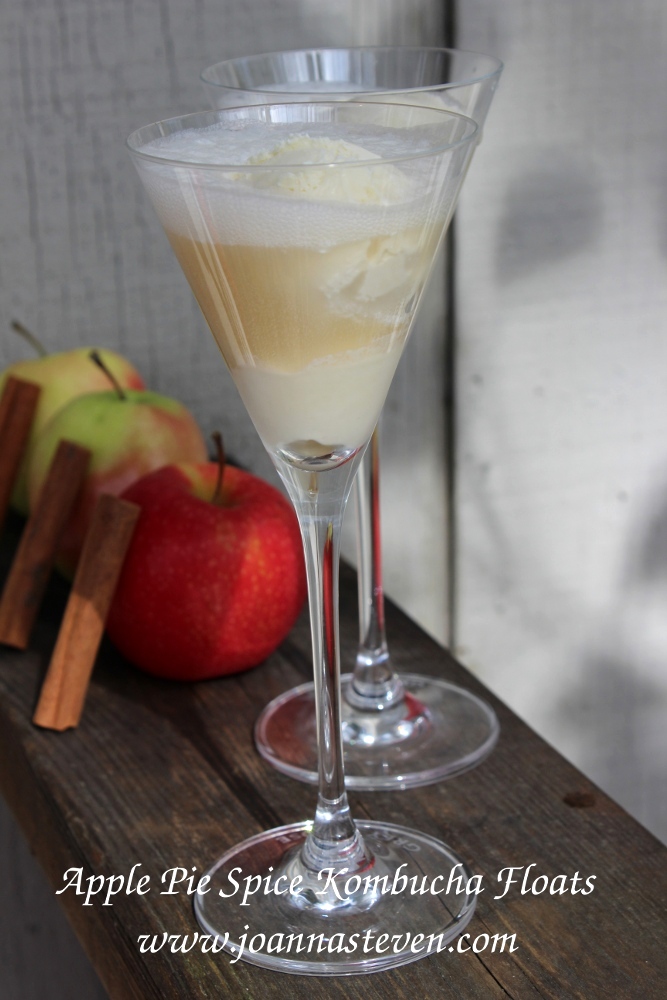 Apple Pie Spice Kombucha Floats
Ingredients
– 2 small martini glasses, or small bowls
– 2-3 mini scoops of vanilla ice cream
– Apple pie spice kombucha
* You can of course vary the flavors. Ginger kombucha and blueberry ice cream? Citrus kombucha and vanilla ice cream? Strawberry kombucha and chocolate ice cream?
Directions
Scoop ice cream into the glasses or bowls. Pour kombucha all around. Enjoy!