I'm not a picky eater; I love pretty much everything. But papaya? Forget it. I tried eating some when I was pregnant with Franklin, since it's supposed to help with heartburn, but no. But last week, we ended up with a papaya. Oh, what to do? I don't like papaya, but I really don't like to toss food in the trash (or in our case, the compost pile or the chickens).
The papaya sat in my fridge for a few days, until I thought… Hey! Let's make a smoothie. The result? A deliciously tangy and refreshing drink, which would also make a great frozen dessert if you run it through an ice cream maker. I made it even better with some coconut oil and my current favorite green powder.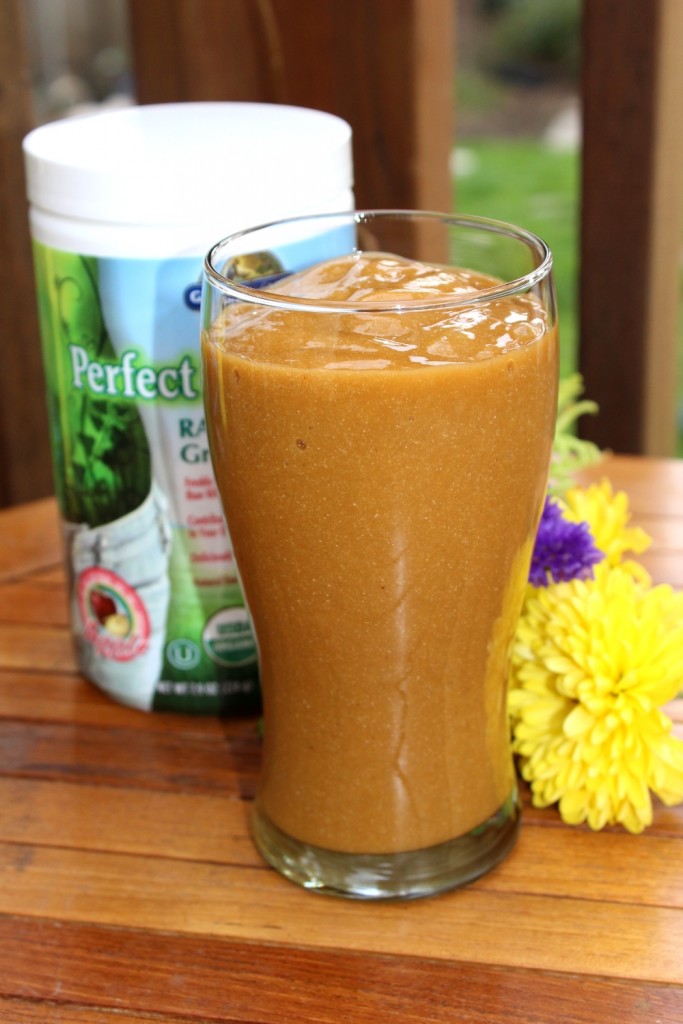 Mango Papaya Smoothie with Green Powder
Ingredients
– 1 small papaya, about 1 cup
– 2 cups frozen mango, or more
– 1/2 banana
– 1 T honey
– 1 scoop Garden of Life Perfect Food RAW Organic Powder
– 1 T coconut oil
– 1 cup water — I bet a cup of milk kefir or coconut kefir would be awesome too!
– Optional: a little vanilla. I didn't use any, but after drinking the smoothie, I thought it'd be a nice addition.
Directions
Blend all and enjoy!