What's better than a nice bowl of ice cream on a hot day? Living in Portland, I am fortunate to have access to some pretty amazing ice creams, including Salt and Straw, hailed as one of the 21 best ice cream shops in the US.
But, many of my friends can't have dairy, and I do love making my own ice cream, with or without cream. So, when Jennifer Robertson, classically trained raw food chef, passionate mom, and downright wonderful friend came out with her new book Ice Cream That Everyone Can Scream For, I immediately purchased it.
The first recipe we tried was for Raspberry Mango Popsicle. Franklin had been asking for popsicles for ever, so I made these because they were easy and straightforward, and sounded delicious. They were a big hit.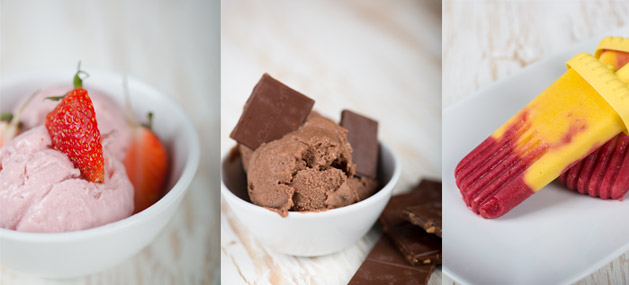 They're the 3rd ones in the row of photos. Aren't they all gorgeous?
Then, I wanted vanilla ice cream with hot fudge sauce, so that's what I made next… It was heavenly. You can see Franklin in the photo below, eating it. Why is the lighting awful? Because he definitely wasn't going to move around the room for me to take a better photo. He wanted to dig into his bowl of ice cream, of course!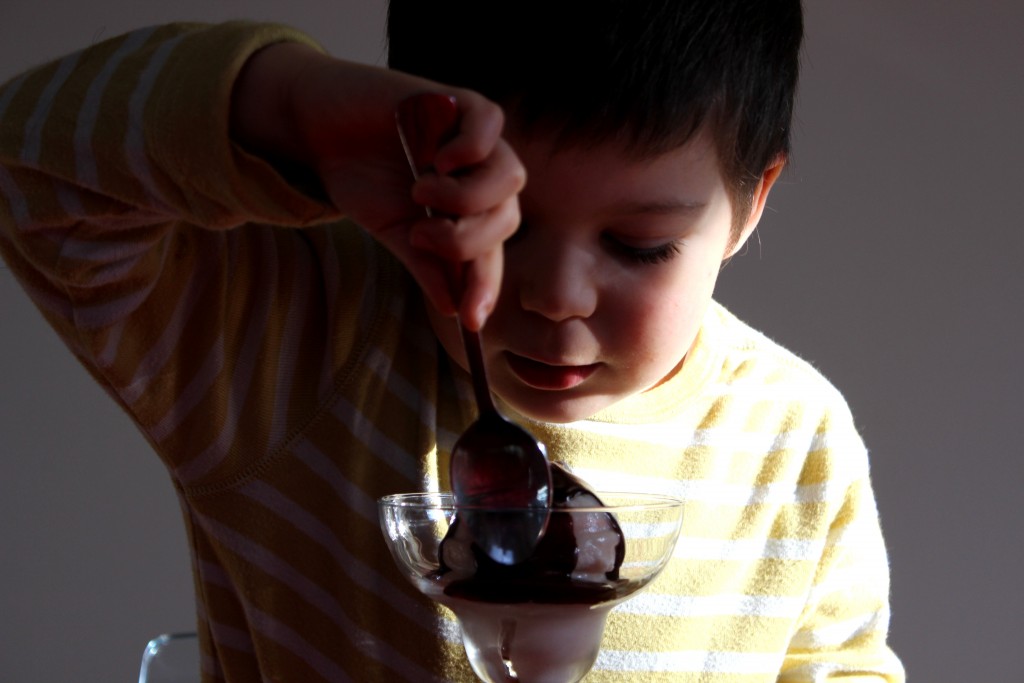 The book has so many other mouthwatering recipes. from basics like Simply Vanilla, Death by Chocolate and Strawberry Burst, to fancy favorites like Butter Pecan and ethic-inspired specialties such as Siam Sesame. Jennifer also included sauces and toppings, like candied nuts, hot fudge sauce, coconut whipped cream, no-cook caramel, and more.
What did Franklin think of Jennifer's book, Ice Cream That Everyone Can Scream For? Thumbs up!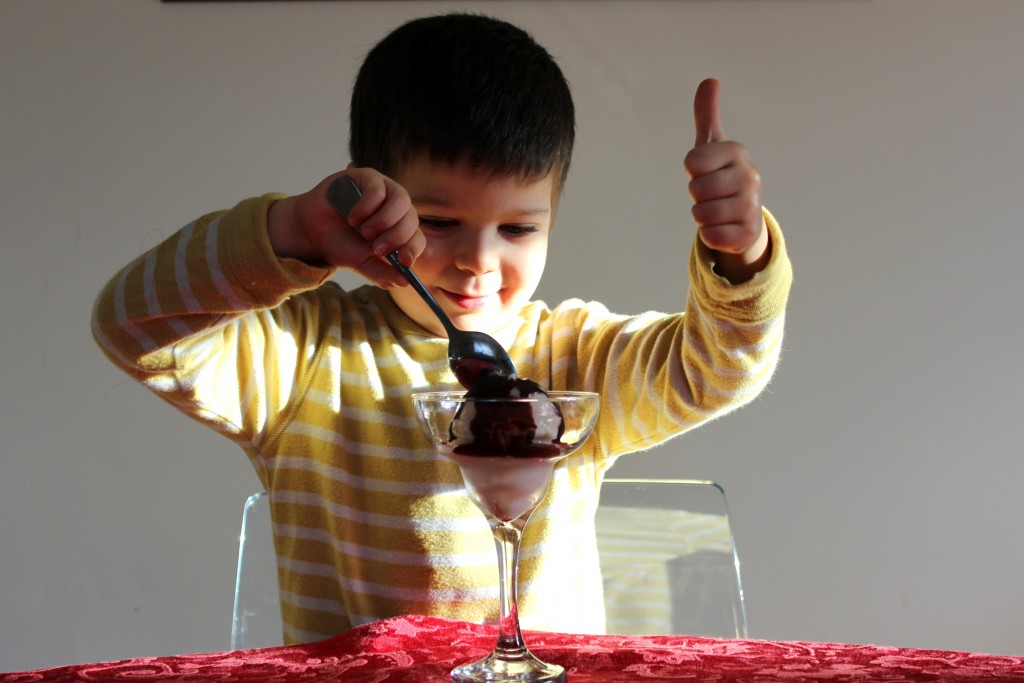 Yes, he asked for seconds.
Thank you Jennifer for creating delicious and easy recipes for all of the gourmet ice cream lovers, busy moms, those who can't have dairy, and more. Yes, everyone can scream for these ice cream recipes, because everyone can eat them!
Want to win your very own copy of Jennifer Robertson's book, Ice Cream That Everyone Can Scream For? Follow the steps below!
Step 1: Click this link. This will take you to the paperback version of the book, and some customers' reviews.
Step 2: Select as many of the Rafflecopter entries below. Good luck!