I'm on a waffle and hot chocolate kick lately. I can't think of anything better on a cold Sunday morning! This recipe is all gluten free, delicious, and last but not least, easy to make. Franklin loves to help me pulse the ingredients in the food processor, and whip the cream to top the waffles. I love that I'm not weighed down by glutinous waffles. It's a win win! And yes, these are dad-approved.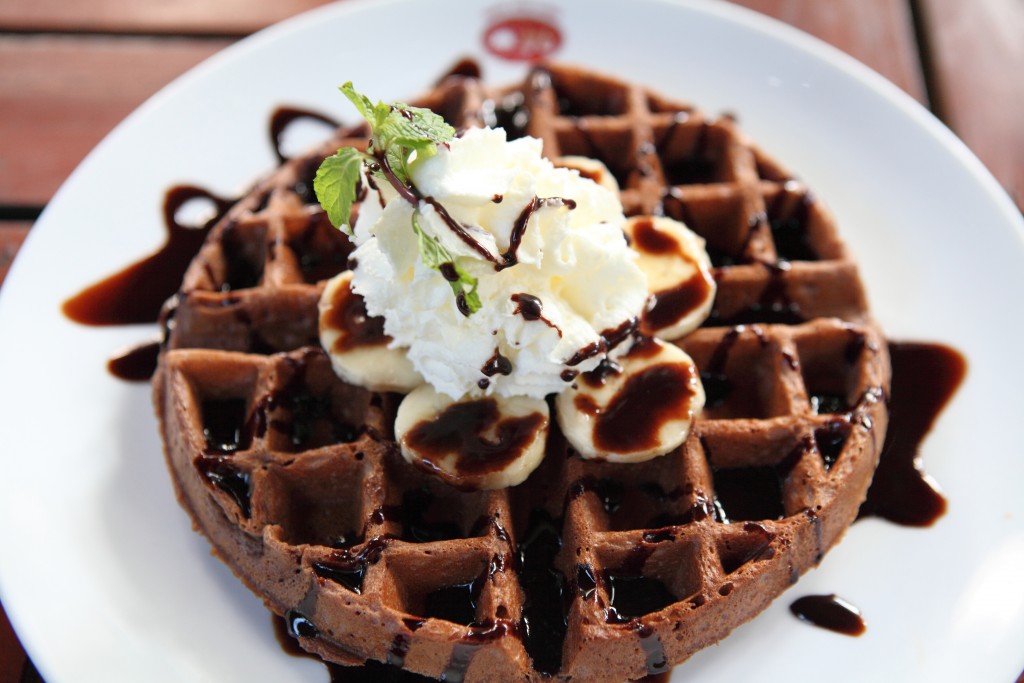 Ingredients
Add just before cooking

1/3 cup organic dark chocolate chips
Instructions
In a food processor, pulse the dry ingredients together until combined.
In a bowl, whisk the wet ingredients together. Add the wet ingredients to the food processor, and pulse until just combined.
Stir in the chocolate chips by hand.
In a greased waffle iron, cook the waffles according to the manufacturer's directions. I add about a ladle full to the waffle iron, and cook until the steam stops and the waffles come out easily.
Enjoy with your favorite fixings!
https://www.joannasteven.com/recipe-chocolate-chocolate-chips-waffles-gluten-free-paleo/