Jump to recipe
If you think that making dinner is relaxing, you probably don't have kids. Franklin will usually read a book or play in the evening, or if needed, I'll let him watch a Daniel Tiger's Neighborhood episode. But Nicholas? He won't sit in his high chair for more than a few minutes, and while I'm happy to let him empty every kitchen cupboard, I'd rather not have him do that while I'm trying to chop onions next to the hot stove.
The solution? The amazing slow cooker, which I've just started using. I tried using one 10 years ago, but my husband complained it cooked the flavor out of food. This is not an issue with this amazing soup. It's flavorful right out of the crock-pot as well as the next day, it's filling and nourishing, and it's super easy to make.
When I served it, Franklin said: "Yuck, I hate soup." He always has to taste what I make, though, so I had him take a few spoonfuls. His verdict? "Yum! This soup is delicious! You should call it Chickpea & Tomato Curry."
Make it in the morning, and enjoy a scrumptious dinner after leisurely playing with your kids!
You can also make it on the stove top, it will take about 30 minutes to be done. We love it on its own as a soup, or served on rice.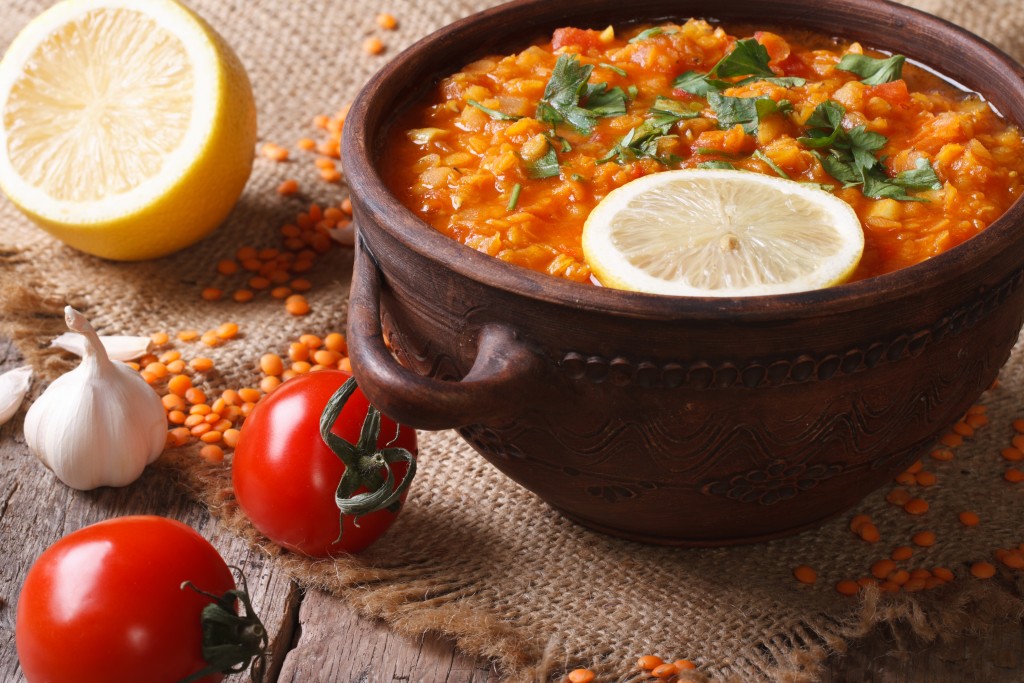 Slow Cooked Red Lentil & Chickpea Curry (Joanna Steven)

Instructions
In a small pan, melt the coconut oil, and add the onions. Cook until the onions are turning golden.
Add the ginger and garlic. Cook briefly until fragrant.
In a 5-quart slow cooker, add the lentils, tomatoes, coconut milk, chickpeas, water, spices, and salt. Add the onions, garlic, and ginger.
Cook on low for about 7 hours.