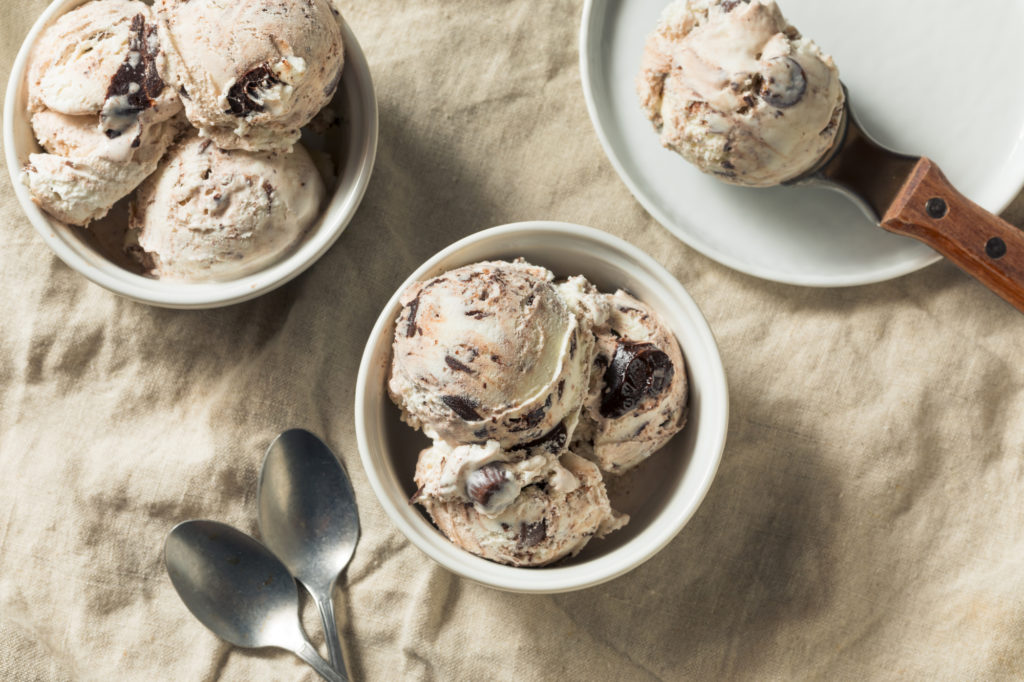 Most people I know are big fans of the popular banana ice cream with chocolate chips and walnuts. I set out to create a recipe everyone would love just as much, but without refined sugars and questionable ingredients. A banana ice cream with chunks of dark chocolate, studded with fresh walnuts throughout that is also nourishing… Is it possible? The answer is yes, as this version got two thumbs up from my testers!
This recipe is adapted from my Amazon best-seller Be Decadent! Delicious Gluten Free, Raw, & Paleo Recipes for the Chocolate Lover, where you will find the recipe for your own homemade raw vegan dark chocolate.
Chocolate Chunk Banana Ice Cream with Walnuts
Ingredients
1 cup raw cashews, soaked for about 2 hours or up to 6 hours
4 large dates, pitted, soaked if not soft
2 chopped bananas, fully ripe
1 cup almond milk
1/2 cup to 2/3 cup liquid sweetener of choice*
1 tablespoon vanilla extract
1 tablespoon lemon juice
1/2 teaspoon sea salt
3/4 cup whole walnut halves
1/2 cup chopped raw chocolate (use the recipe from Be Decadent or use store-bought chocolate chunks.
Directions
Blend all the ingredients except for the walnuts and dark chocolate until smooth. Refrigerate for at least 3 hours, or preferably overnight. Then, process in an ice cream maker according to the manufacturer's directions.
Just before it is done, add the walnuts and chocolate chips. Process a minute or so longer, and serve.
* Maple syrup is a tad overpowering in this ice-cream. To preserve the delicate banana flavor, try a milder sweetener instead, like a mild honey. Honey also helps keep ice-cream softer.