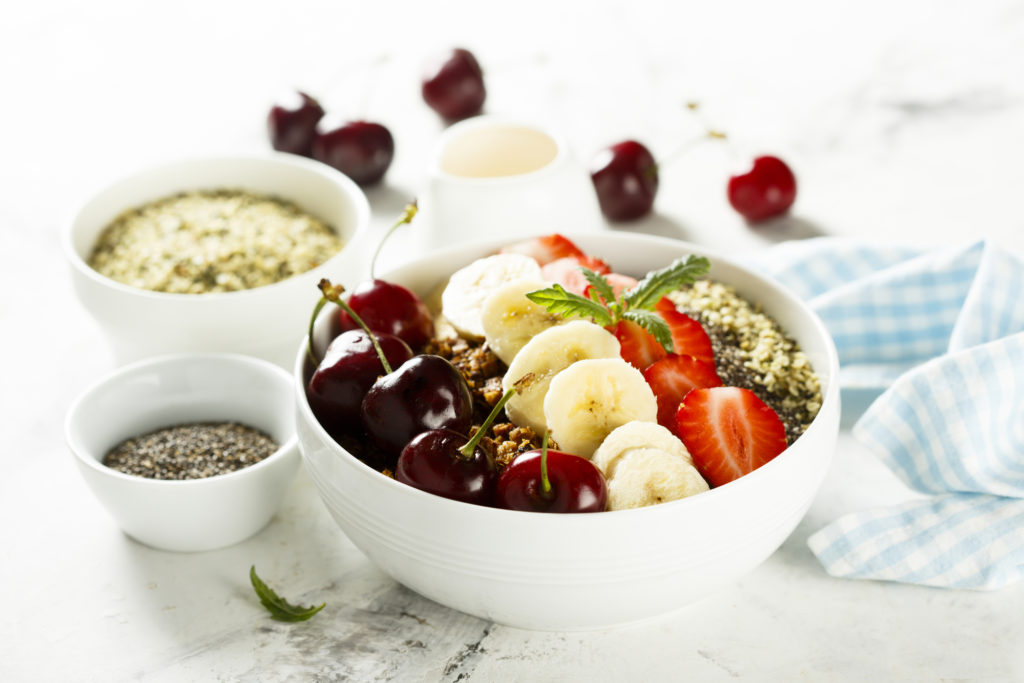 Are you ready to take your plant based workouts to the next level? With protein from the hemp seeds, amino acids from the spinach, potassium from the bananas, and vitamins and minerals from everything, you will have yourself a powerful muscle regenerating treat! Use coconut water for electrolytes, and throw in some dates for a sweeter version with more quick sugars. Or, skip the toppings, and have it as a smoothie!
This recipe is adapted from my Amazon best-seller Smooth! Green Smoothies, Protein Shakes, Bubble Drinks, Water Kefirs, and Other Irresistible Drinks for the Smoothie Connoisseur.
Sweet Cherry Berry Protein Breakfast Bowl
Ingredients
4 tablespoons shelled hemp seeds
2 tablespoons cacao powder
2 cups frozen cherries
2 bananas
3 cups spinach
1 cup water or coconut water, or as needed
Toppings: Additional hemp seeds, chia seeds, sliced bananas, sliced strawberries, black cherries, etc.
Directions
Blend all the ingredients together until smooth. Pour into a bowl, and arrange toppings on top.