Chia puddings play such an important role in our diet. They are super rich in omega 3 fatty acids, which help develop a strong and healthy brain while warding off depression and anxiety, and they're packed with calcium, protein, and other important nutrients. But you can't tell your kids to eat them because they're good for you! They have to be tasty, too. For the longest time, I made chia puddings using homemade nut milks, but I lately, I've been drawn to adding the yolks from our backyard hens' eggs. Doing so adds additional nutrients like choline, vitamin K2, and vitamin D.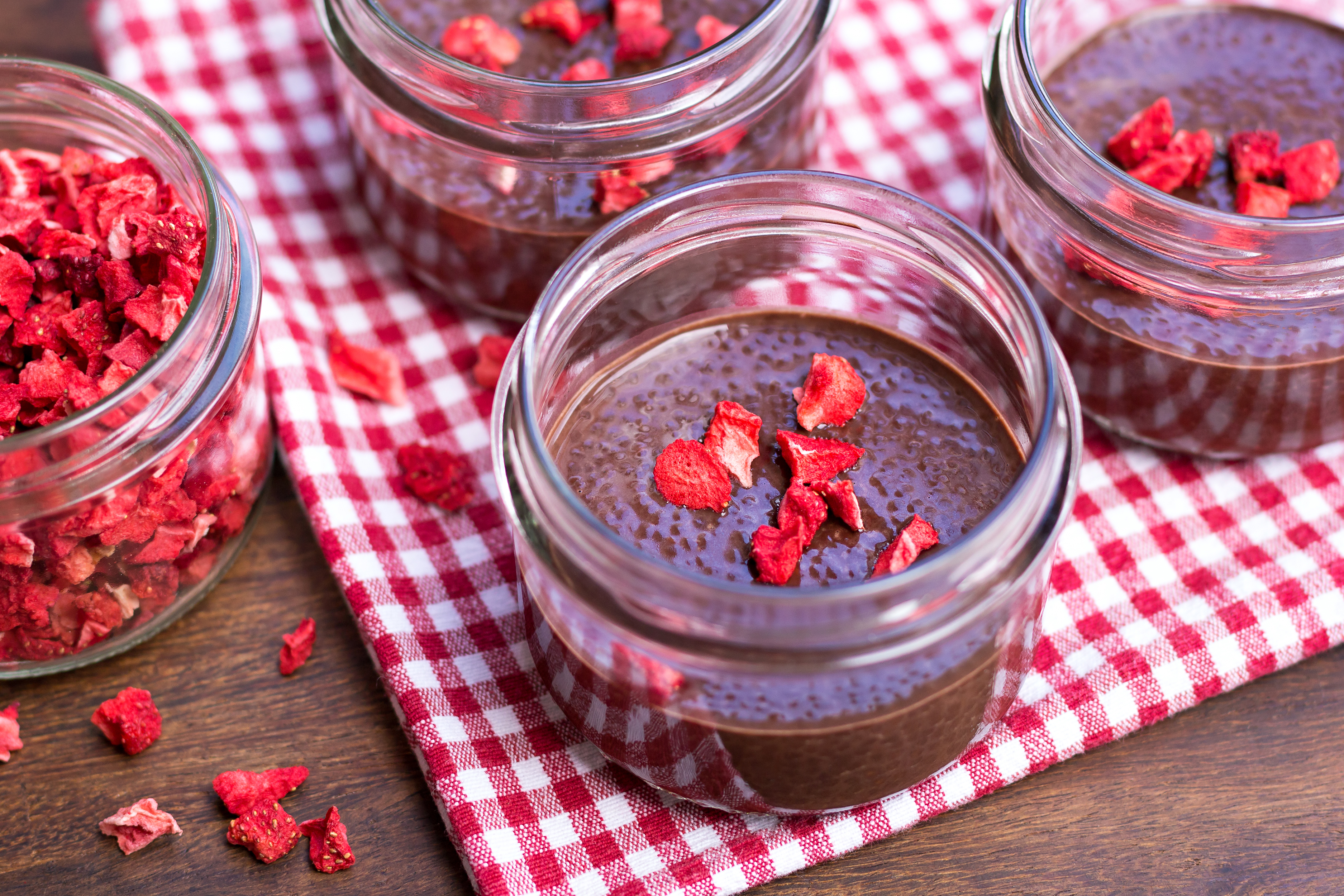 Ingredients
Instructions
Bring one cup of milk to a boil. In the meanwhile, beat the egg yolks until smooth.
Little by little, add the boiled milk to the egg yolks, stirring constantly so you end up with cooked egg yolks instead of scrambled eggs! Whisk in the cocoa powder.
In a larger bowl, whisk the remaining 2 cups of milk, maple syrup, vanilla, and chia seeds. Stir until combined, then add the hot milk/egg yolk mixture.
Stir every 10 minutes so that the chia seeds don't clump up, then transfer to a quart mason jar or similar sized container, and refrigerate.
Chocolate Egg Custard Chia Pudding will typically last in the fridge for about 4 days.
https://www.joannasteven.com/recipe-chocolate-egg-custard-chia-pudding-gluten-free-paleo-vegetarian/