Jump to recipe
Sometimes, I'm nostalgic for the convenient "pour in a bowl & top with milk" cereal. After all, it's so easy even a child could do it, and it doesn't wake up the whole house the way a blender does. But even if I wanted to, I can't have commercial cereal. The sugar drives me batty, and I'm starving an hour later. The solution? This ultra easy cereal made with healthy fats, natural sugars, and seeds. Make a big batch, and keep it in the fridge so it stays fresh.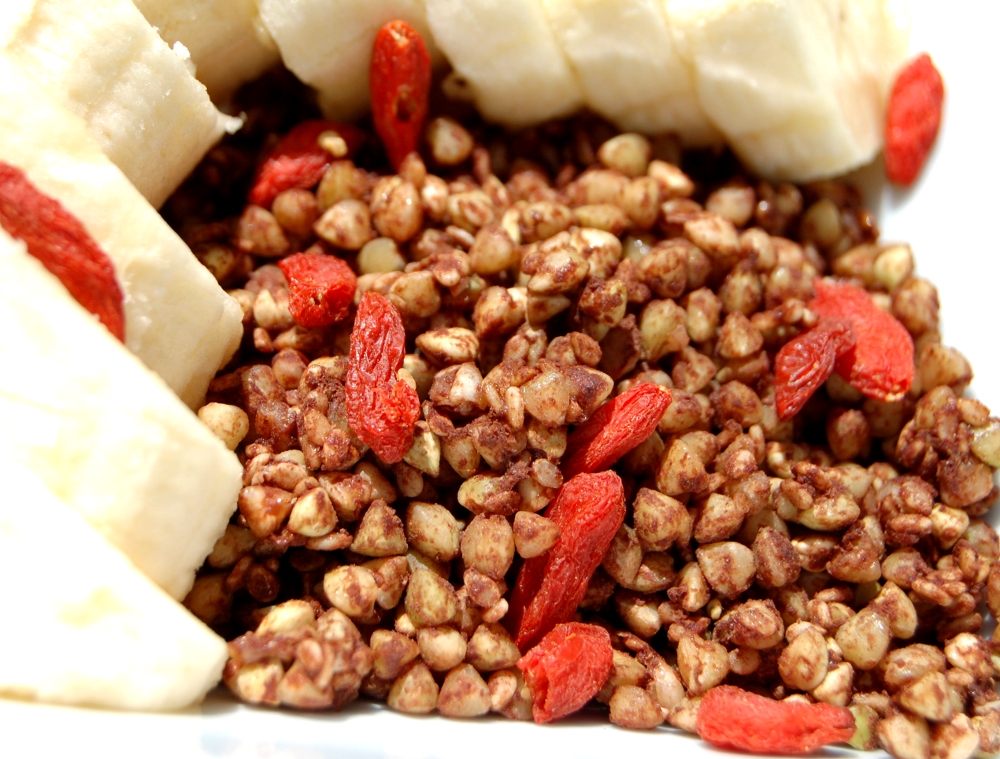 Chocolate Granola with Buckwheat Groats (Joanna Steven)

Ingredients
1/4 cup raw sesame seeds
3 tablespoon raw honey
2 tablespoons unrefined raw coconut oil
2 tablespoons raw cacao powder
1/4 teaspoons cinnamon
Sea salt
Add ons:
Instructions
Soak the buckwheat overnight in plenty of water. Then, rinse it until it is no longer slimy. Set it in a
bowl. Add all to a large bowl.
Stir the honey, cacao powder and coconut oil (melted) together until mixed, then add the vanilla
and a pinch of salt. Pour the mix over the buckwheat/seeds, and stir them well to coat.
Spread the granola over a mesh dehydrator sheet, and dehydrate overnight at 115 degrees until
completely dry and crisp. Enjoy with nut milk for a great breakfast, or decadent afternoon snack.