Jump to recipe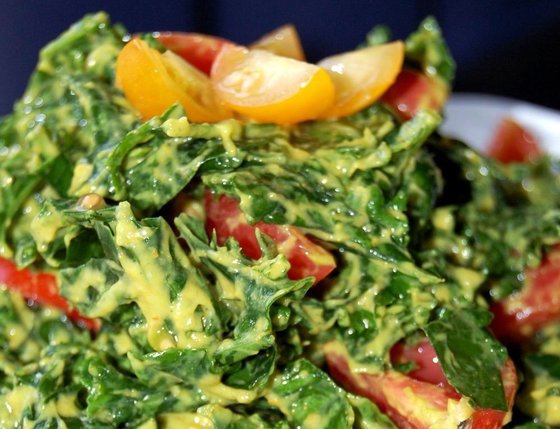 Creamy Curried Kale Salad
Who said eating healthy is too time consuming? Few things take less time than a salad, and this one is full of nutrition thanks to the creamy avocado and delicious kale. Toss it together in less than 10 minutes!
Ingredients
1 large avocado, ripe
1/2 T lemon juice
1 T curry powder (I used Simply Organic)
1 bunch kale (about 4-6 ounces), de-ribbed and leaves coarsely chopped
1/4- 1/2 t salt
1 T olive oil
5 large cherry tomatoes, quartered
Instructions
In a small food processor, blend the avocado, lemon juice and curry powder until smooth. Taste and adjust if needed.
In a large bowl, massage the kale with olive oil and salt until softer and darker in color.
Toss the kale with the avocado blend, and fold in the tomatoes.