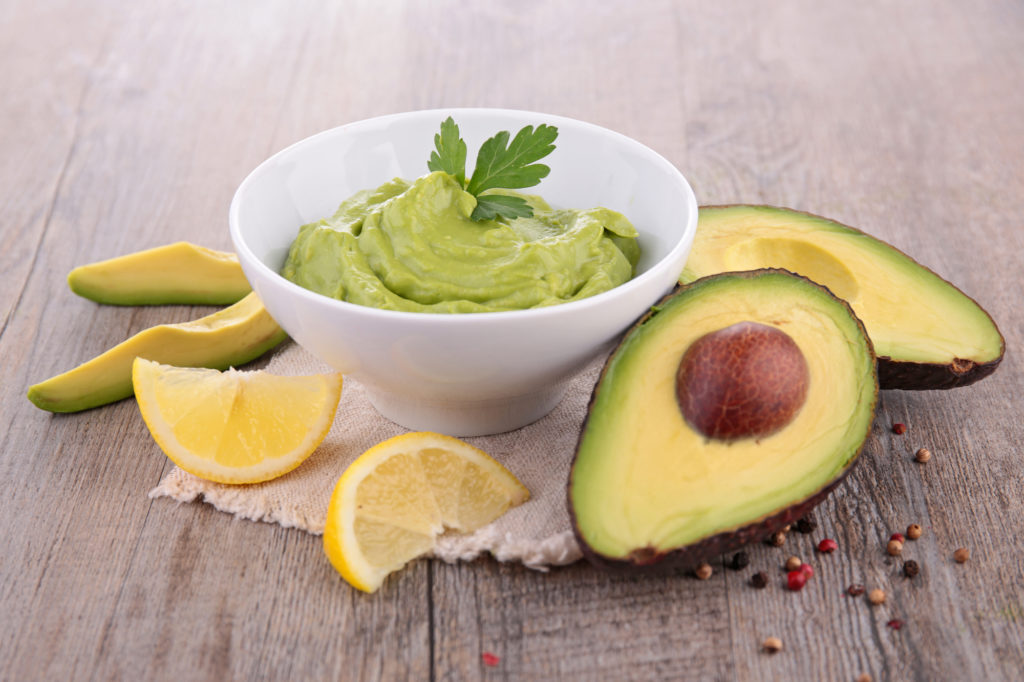 This dip is wonderful. It is creamy, satisfying, full of nutrition, and the kelp granules adds iodine and minerals without making it taste any different. It's also great topped with spirulina crunchies for added texture! This recipe is from The Milky Way – The Ultimate Guide to Breastfeeding on the Raw Food Diet.
Creamy Kelp Avocado Dip
Ingredients
2 ripe avocados, without skin or pit
1 lemon or lime, juiced (add 1 tablespoon then add more to taste)
Pinch salt
1/2 teaspoon kelp granules
Small handful cilantro, chopped (optional)
Directions
Mash the avocados or blend them in a food processor until smooth with the lemon, salt and kelp. Fold in the cilantro by hand, or pulse lightly in the food processor.