I created these truffles with my husband, a chocolate lover and connoisseur if there ever was one! I created the mix, he tasted it, and helped me roll the truffles into their familiar round shape. He recommends using a melon baller, and scraping the batter along the edges of the bowl so it's easier to work with. This is one of the many delicious chocolate recipes from my Amazon best-seller eBook, BE Decadent – Delicious Gluten Free, Raw, & Paleo Recipes for the chocolate lover.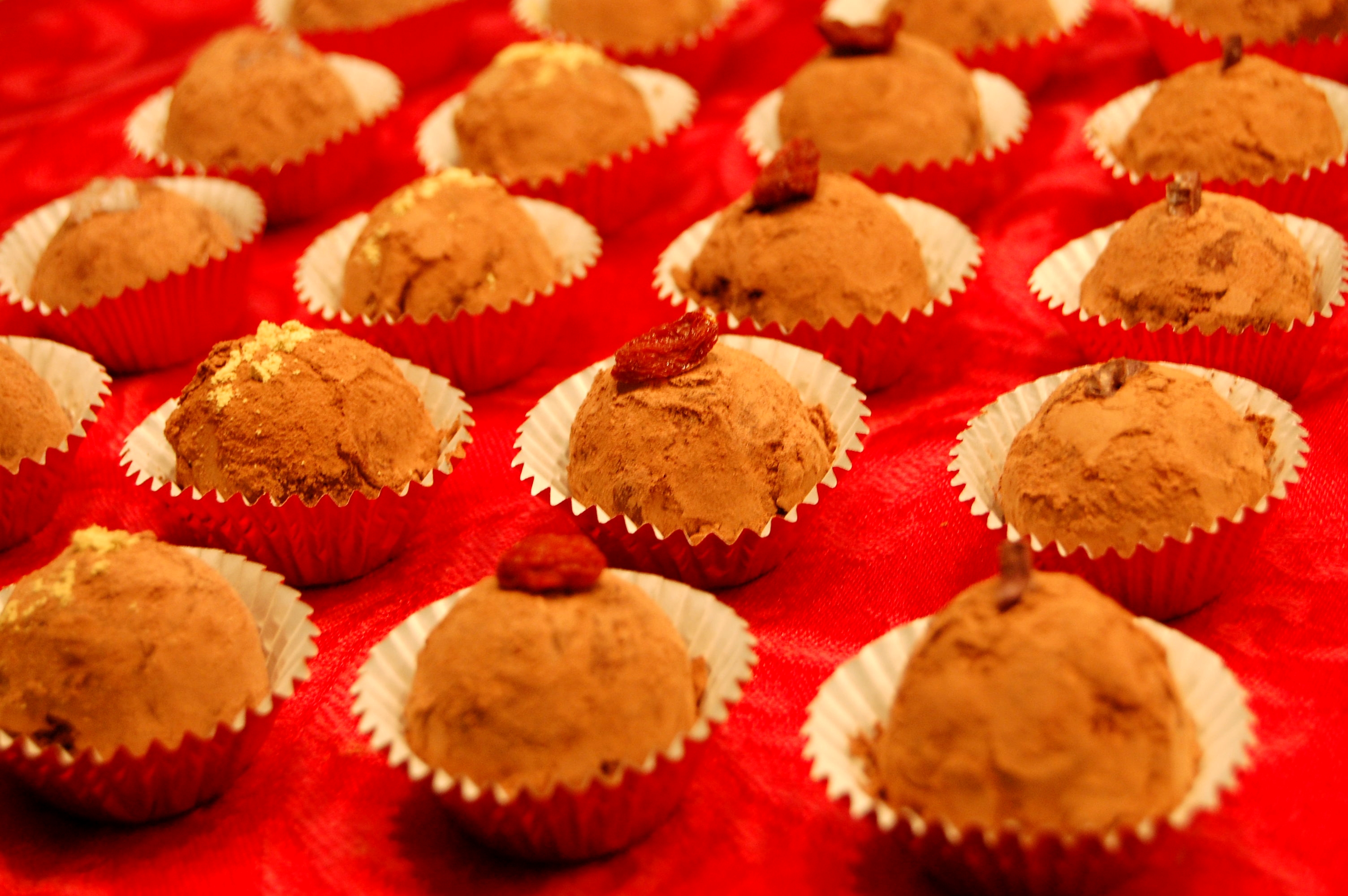 Ingredients
Variations:

Espresso – Add 1 teaspoon Kalhua liquor and 3 drops coffee essence (or 1/4 teaspoon coffee extract)
Lemon or Orange – Add 1/4 teaspoon lemon or orange extract, and 1/4 teaspoon grated peel
Instructions
Blend all until smooth (a blender works best for this), then place in the fridge to set for about 30 minutes. When firm enough to scoop, rolls into tablespoon sized balls.
Roll in cacao powder, and refrigerate.
Set your truffles out at room temperature for 10-20 minutes before serving.
https://www.joannasteven.com/recipe-decadent-chocolate-truffles-raw-vegan-gluten-free-paleo/