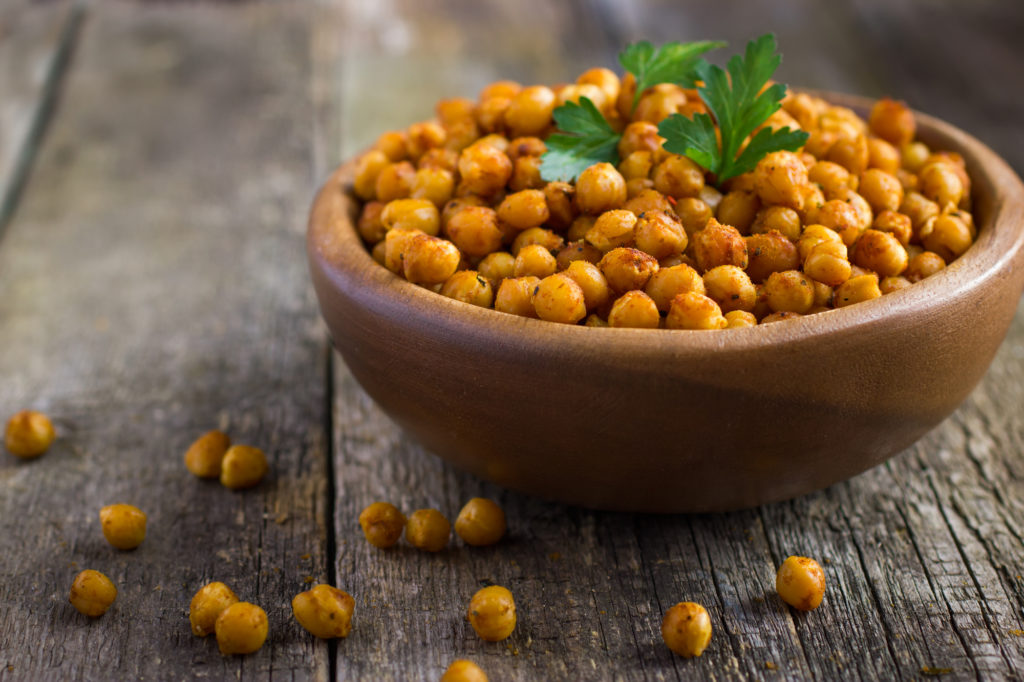 Oven roasted chickpeas are so easy to make. When I am too tired to make a fancy dinner (or too lazy which is often!) I'll pop a tray of bite sized kale in the oven to make kale chips, and I'll make a batch of roasted chickpeas. Just like that, we now have greens and beans on the table with minimal work!
Easy Crunchy Oven Roasted Chickpeas
Ingredients
1 can of chickpeas, drained, rinsed, and dried as much as possible
1 tablespoon olive oil
1/4 teaspoon salt
Favorite herbs and spices
Directions
Preheat the oven to 400 degrees. Toss chickpeas with oil and salt, and bake for about 20 minutes. When crunchy and ready, toss with favorite herbs and spices.