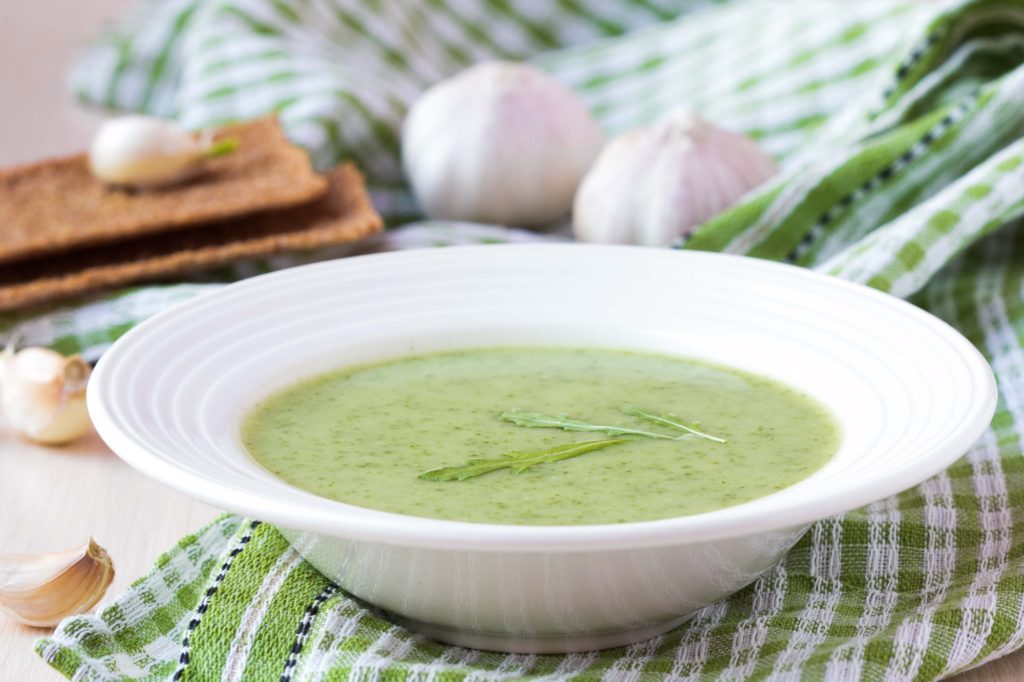 I love fresh, raw soups when the weather starts to warm up. This one was featured in my book The Milky Way – The Ultimate Guide to Breastfeeding on the Raw Food Diet. It calls for crisp cucumber, protein rich hemp seeds, creamy avocado, flavorful garlic, and more. I could drink gallons of it!
Cucumber Energy Soup
Ingredients
2 ounces lettuce or your favorite greens
1/2 large cucumber, unpeeled
1 tablespoon hemp seeds (I recommend Manitoba Harvest products)
1 garlic clove
1/4 tsp. sea salt
1 small avocado
1 cup water, plus more to get desired consistency
Toppings
1/2 Tbsp. spirulina crunchies
1⁄4 cup sprouts
Flax or chia crackers (I love Go Raw Flax Snax!)
Directions
Blend all until smooth, and ladle into a bowl. Add toppings just before serving.