Chocolate Muffins. Need I say more? These tasty morsels are packed with protein and good fats, but are moist, tender, and bursting with gooey chocolate chips throughout. They take minutes to make, and will stay fresh for 2-3 days in a tightly sealed container. When I first released this recipe to the Nourished Village community, all the moms went crazy for them. Sometimes, people will get excited about a recipe, and then forget about it. Not this one! Kristen Suzanne of Kristen's Raw confirmed it in her post DAMN GOOD GLUTEN-FREE CHOCOLATE MUFFINS. Made These 4X In 1 Week.
I'd be whipping up a batch if I wasn't writing this blog post. 🙂
I call these "famous" because it's exactly what the Nourished Village ladies called them. Try them, and you'll understand why!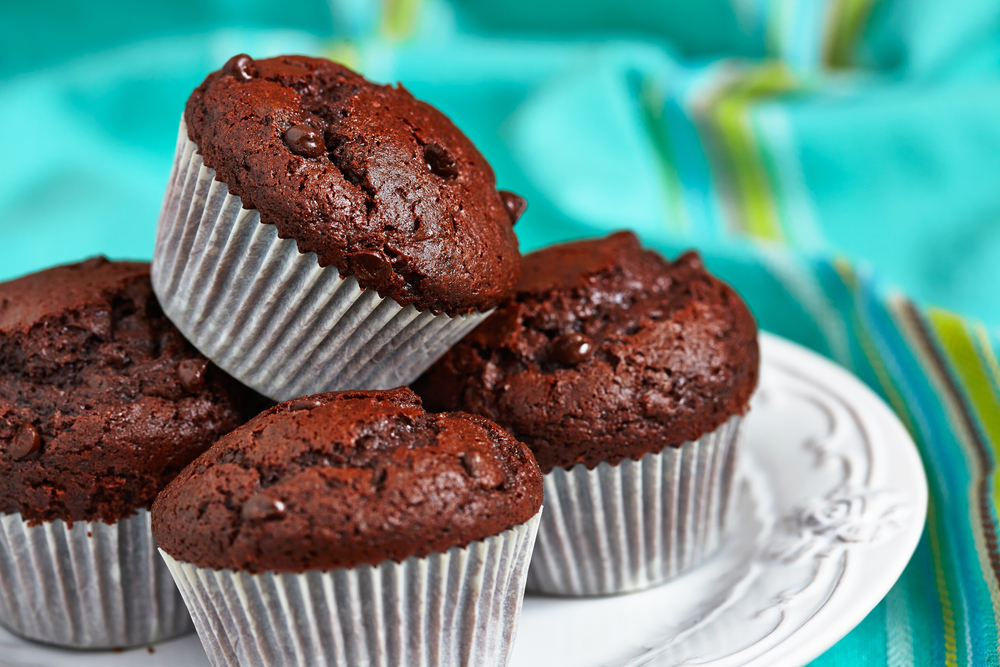 Ingredients
Instructions
Preheat oven to 350. Pour all ingredients except for the chocolate chips into a blender, and
blend until smooth. Fold in the chocolate chips by hand.
You can also blend the wet ingredients separately, and then pour them on the dry ingredients to mix them by hand.
Pour into 8-10 muffins cups, using about 1⁄4 cup per muffin cup. Bake 25-35 minutes, or until a knife inserted in the center comes out clean.
Cool 10-20 minutes before serving.
https://www.joannasteven.com/recipe-joanna-stevens-famous-chocolate-muffins-gluten-free-paleo/