Salads featuring greens and fruits are generally a big hit with everyone. There's some sweetness, there's some tang, there's some crunch. What's not to love?
They're also very popular at potlucks because there's pretty and look impressive, but are super easy to make. Here's one of our favorite fruity salads, featuring spinach and strawberries.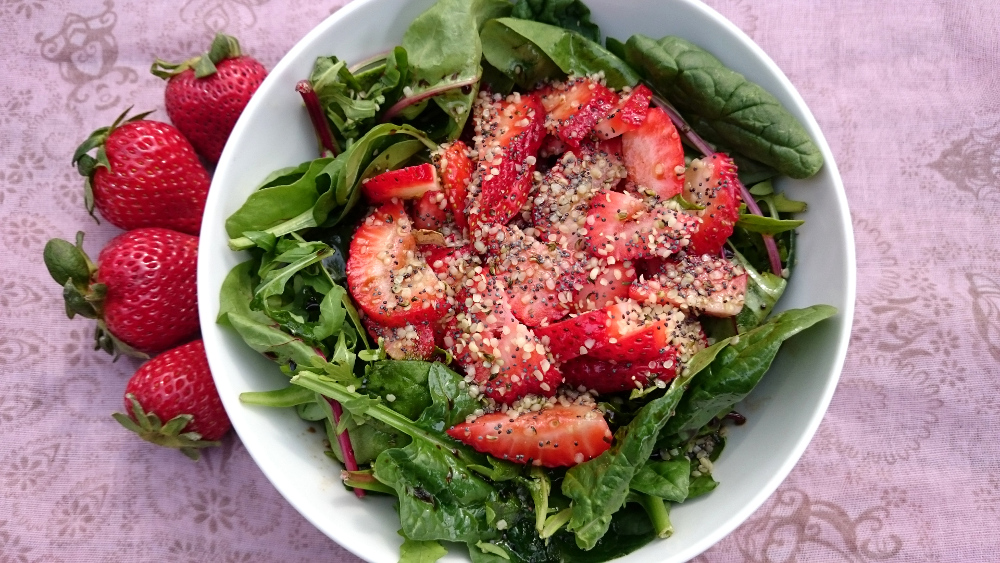 This sweet salad makes it very easy to eat your greens. With crunchy poppy seeds, protein packed hemp seeds, and a sweet and sour dressing, your taste buds are in for a nutritious and delicious ride!