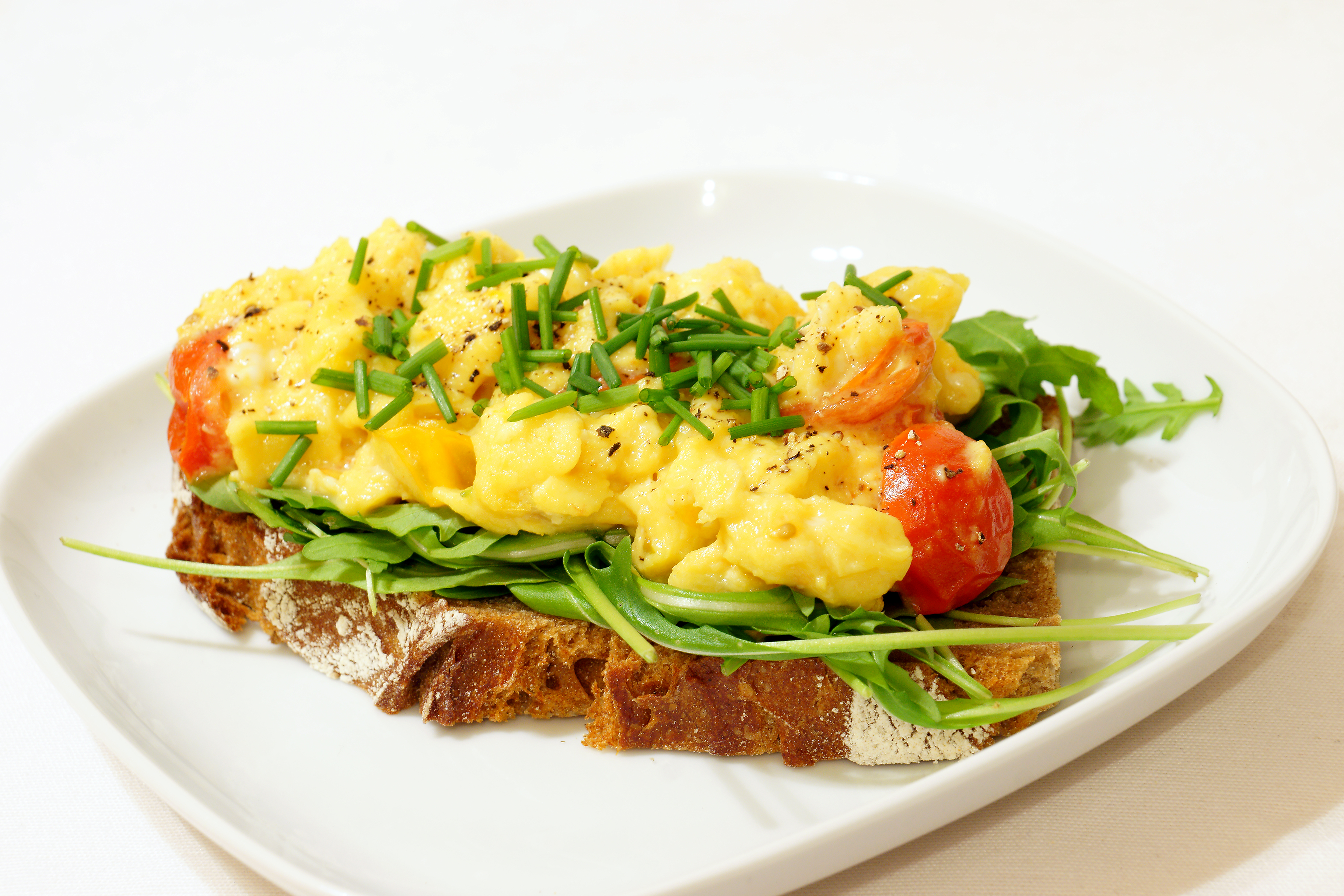 Eggs might just be the most perfect food there is. Not only are they rich in protein, healthy fats, vitamin A, D, K2, and more, but they also cost less than $1.25 per serving, and can be cooked in a few minutes flat. For all these reasons and more, eggs are a staple food in my family's diet. We eat them on their own, in quiches, fritattas, pancakes, vegetables patties… They're the ultimate fast food, and are so versatile you can have them for breakfast, lunch, and dinner!
We love them so much that we even got backyard hens, much to our children's delight. I spent many mornings relaxing and watching my toddler throw food at them and trying to pet them! One of my favorite ways to eat eggs is scrambled. I'm a busy mom of 2 and need a quick lunch I can make easily, eat quickly, and is sustaining enough that I can run after my boys all afternoon without dips in energy.
This recipe fits the bill, and I make it weekly. With flavorful ghee, an extra egg yolk for more taste and nutrition, and iodine rich kelp, it really ticks all the boxes!
To get the full recipe, visit Kristen Suzanne's blog at KristensRaw.com!