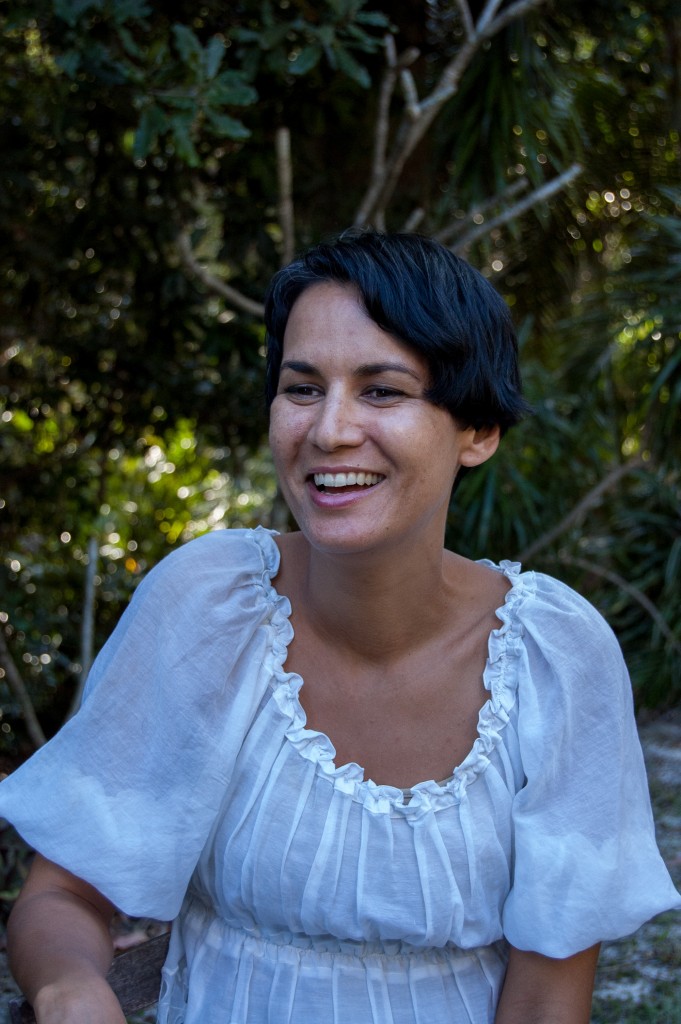 This week, I'm delighted to share a new recipe from Tara Bruin of One Fine Grain Free Day. Tara Bruin is a school Teacher, school Mum and food blogger on a mission to improve children's lunchboxes. She shares ideas for grain-free eating on her blog, is the author of the ebook 'Forget the sandwich!' and is currently writing a hardcover book for parents on healthy lunchboxes. From her unique tri-perspective as a Teacher, a Mum who prepares daily lunches and a current blogger and foodie, Tara shows parents how to make wholesome lunches in an easy, affordable and time-efficient way.
Here's more from Tara!
"I love that feeling of spring in the air, impending summer garden party invites and afternoon drinks by the pool deck. The warm sun on my neck, chilled drinks and gorgeous cheese and dip platters spread across the tables to nibble on are always the highlights for me.
If you have food intolerances like myself, then you will know that sometimes the picturesque setting described above can sometimes be prickled with anxiety about which of the delicious items you can actually eat.
'Hmmm, that olive dip looks delicious…..but could it have wheat in it?"
You will find me sitting by the pool, wondering. "I REALLY want to try that hummus but I wonder if it's one of the brands that thicken with flour….".
"Gosh, those crackers over there look like they are rice ones but I can't really be sure…..is it worth the risk?"
A while ago I started avoiding that last problem by simply taking a little container of gluten-free crackers with me in my handbag to parties. It was pretty inconspicuous so I didn't feel self-conscious about it or anything. But the problem was still there, that I didn't really know which dips I could dip my crackers into. So most of the time these days, I make a homemade dip myself to bring along and contribute to the hosts' spread. This way, I always have something that I know I can eat.
The following dip is very similar to one that I often make, but was actually created by my mother at a recent family gathering. It was so delicious that it has now become a staple in my fridge. Due to it's protein content, it is a really healthy snack to have for morning or afternoon tea on crackers, dolloped on top of salad for lunch, as a spread on a sandwich or added to the kids' lunchboxes with carrot sticks and crackers. A great 'all-rounder', as we Australians say!"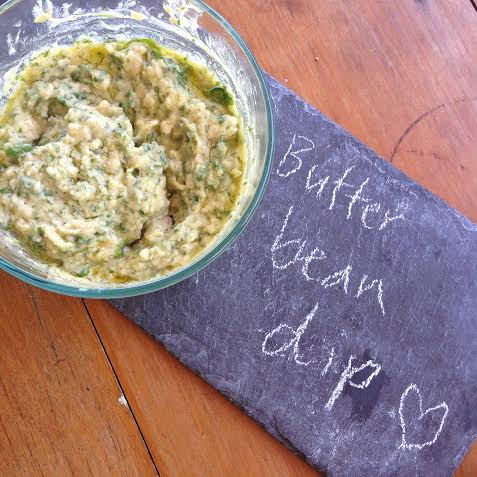 Ingredients
I 14-oz (470 g) can Butter Beans
1 medium bunch of coriander (cilantro)/ handful of leaves and stalks
2-3 cloves garlic
Juice of half a lemon
¼-1/2 cup of extra virgin olive oil
Sea salt, pinch
Olive oil
Instructions
Rinse and drain the beans well.
Juice the lemon.
Place all ingredients (only ¼ cup olive oil) in a food processor and pulse or blend lightly until desired consistency.
Add more olive oil until you reach the consistency you prefer. Some people like the dip more smooth, others nice and chunky.
This dip will keep in the fridge for 3-5 days.
https://www.joannasteven.com/guest-recipe-butter-bean-dip-tara-bruin-one-fine-grain-free-day/