Who doesn't like waffles in the morning? Cuddled up with your family or a favorite book, and a steaming cup of tea, these waffles will warm you up from the inside out. Topped with fluffy whipped cream, and dusted with extra cinnamon and maple syrup, they're a decadent and delicious treat — and they're super easy to make, too!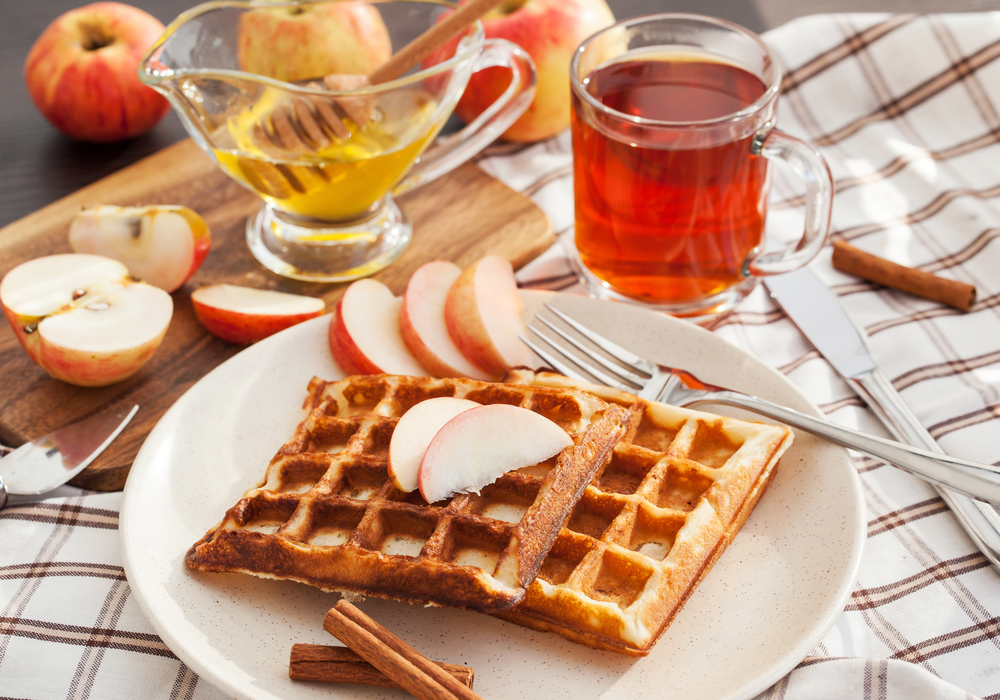 Ingredients
Instructions
In a small saucepan, melt the coconut oil, and add the diced apple. Stir and cook until the apple starts to soften.
Oil the waffle iron, and turn it on. In a food processor, blend the dry ingredients until fine. Add the wet ingredients. Add the apples by hand, and stir gently until combined.
Cook the waffles like you would regular waffles. Top each quarter section with a dollop of cream, a drizzle of maple syrup, and a sprinkle of cinnamon.
Remember to oil the iron every 2 waffles or so (I like to use a coconut oil spray from Trader Joe's). Makes 4 waffles.
https://www.joannasteven.com/recipe-apple-cinnamon-waffles-gluten-free-paleo-vegetarian/