I have never met anyone who didn't like a little chocolate cake every once in a while. But, I have met a lot of people who can't handle wheat. This dense and fudgy cake fits the bill – with its rich flavor and not a drop of gluten, it will delight young and old alike. It's also very easy to do, and clean up is a snap!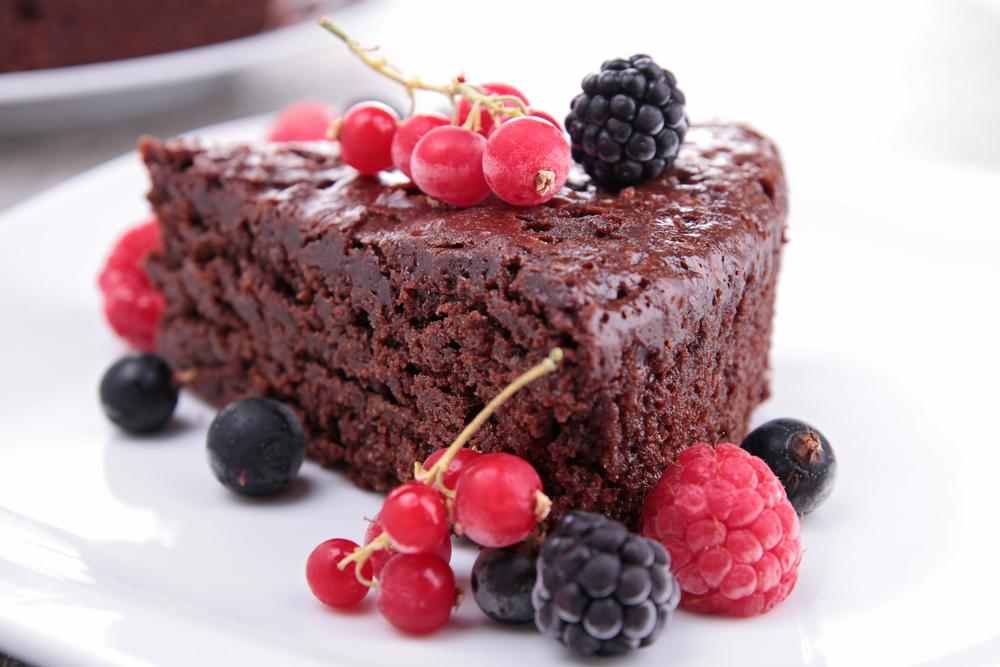 Ingredients
Instructions
Preheat the oven to 325 degrees, and line a 5-inch springform pan
with greased parchment paper (coconut oil works great for this).
Place the chocolate, coconut oil, and maple syrup in a small saucepan, and heat on a very
low flame. When the chocolate starts to melt, turn off the heat, and stir until the mixture
is well combined. Turn the heat back on periodically if necessary. Add the cacao powder and
coffee extract, and stir well.
Beat the eggs until doubled in volume (it will take a few minutes). Fold in the chocolate mixture until fully combined.
Pour the batter into the springform pan, and bake for 25 to 35 minutes, or until the edges are shiny and the top is baked (a little underbaked section at the center is fine).
Cool completely. Run a knife around the cake, and carefully unmold it. Serve with berries and whipped coconut cream or regular cream.
https://www.joannasteven.com/recipe-decadent-flourless-chocolate-cake-vegetarian-gluten-free-paleo/