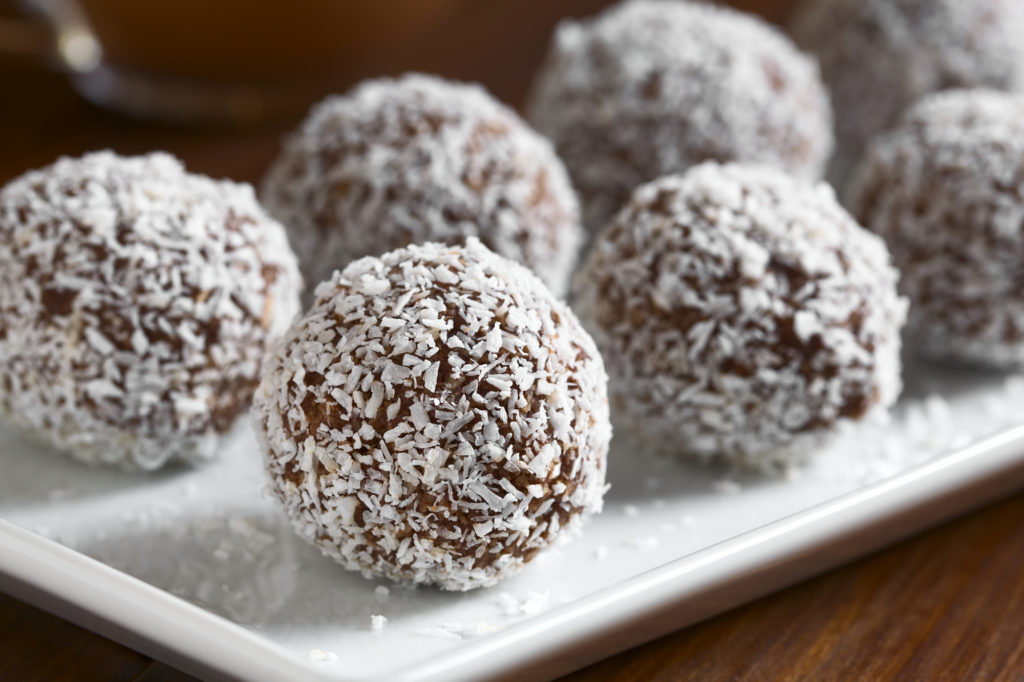 These amazing macaroons take mere minutes to make, but taste better than those expensive raw macaroons you can get at health food stores. They are also a lot cheaper! Kids love making them, the hard part is keeping them from eating too much!
Chocolate Coconut Macaroons
Ingredients
1/2 cup cacao powder
1/2 cup shredded coconut, unsweetened
1/4 cup maple syrup
2 tablespoons melted coconut oil
1/4 teaspoon vanilla extract
Pinch fine sea salt
Directions
In a food processor, process all the ingredients until a ball forms. Using a small cookie scoop, form little bite sized macaroons. Keep in the fridge. While the macaroons might seem a little wet at first, the coconut will keep absorbing moisture. The dough should still be firm enough to form into
macaroons. If it is not, add equal parts of shredded coconut and cacao. Roll into finely shredded coconut before serving or storing in the fridge.