Jump to recipe
Indian cuisine is so wonderfully tasty and fragrant, and it's easy to people on gluten free, vegetarian, vegan, or paleo diets to find something to eat. That is, if you cook it yourself, or if you find a high quality restaurant. Unfortunately, good Indian restaurants can be hard to find (but what a treat when you do find them!).
Plus, let's face it, when you have little children, it's not like you can actually sit down and leisurely enjoy a restaurant dinner. I'm not willing to forgo Indian food though, so I decided to teach myself. That's why my blog is curry-scented lately! In this recipe using potatoes and eggplants, I use fragrant curry leaves. You can leave them out. I read about them in a cookbook, and curious to see an ingredient I hadn't tried yet, I decided to order some.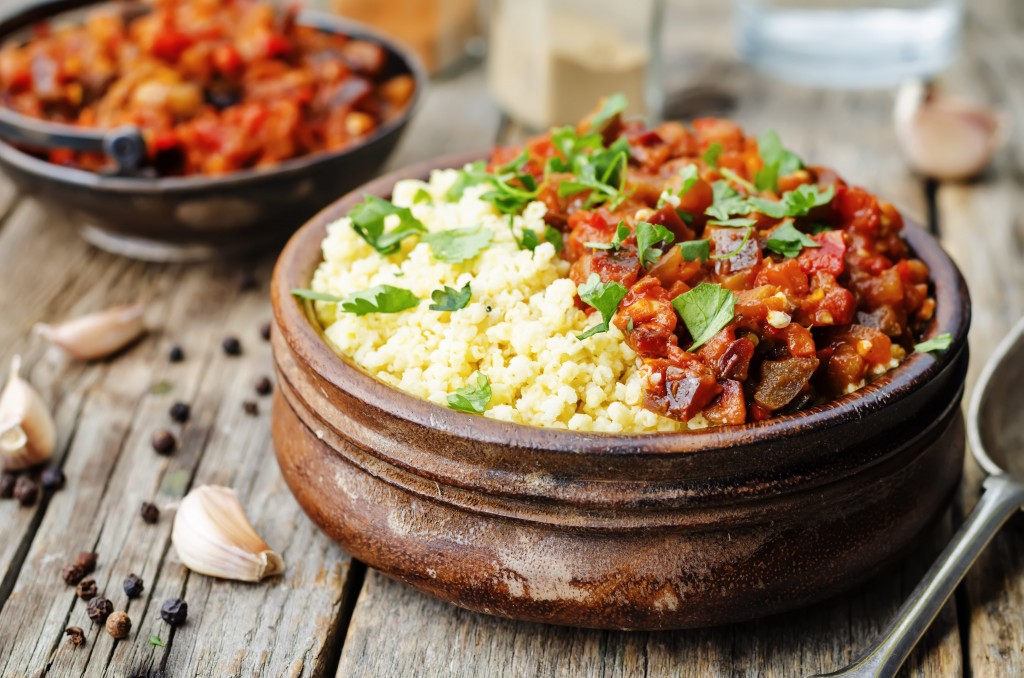 Easy Potato & Eggplant Curry by Joanna Steven

Ingredients
1 tablespoon pastured ghee
2 potatoes, cut into half inch dice
1 onion, diced small
1 medium to large eggplant, peeled, cut into half inch dice
1 inch ginger root, microplaned
4 garlic cloves, minced or microplaned
1 1/2 teaspoons garam masala
1 teaspoon turmeric
1 BPA-free can of or tomatoes , preferably fire roasted
Pinch salt, to taste
To finish:
Instructions
In a large pan, melt the ghee, and sauté the onions until golden. Add the garlic, ginger, garam masala, and turmeric, and stir for a minute or so, until fragrant. Add the can of tomatoes, the eggplant, and the potatoes. Stir, and cover to cook for about 30 minutes, or until tender.
Uncover and stir every once in a while. The mixture might stick a bit, but that's ok, it adds flavor! Add a little water if it's sticking too much.
Once the dish is cooked, salt to taste.
In a separate saucepan, melt the ghee, and add the mustard seeds. Cook until they start to pop. Add the garam masala, and the curry leaves. Fry until fragrant. Stir into the big pot.
Serve with your favorite gluten free grain.