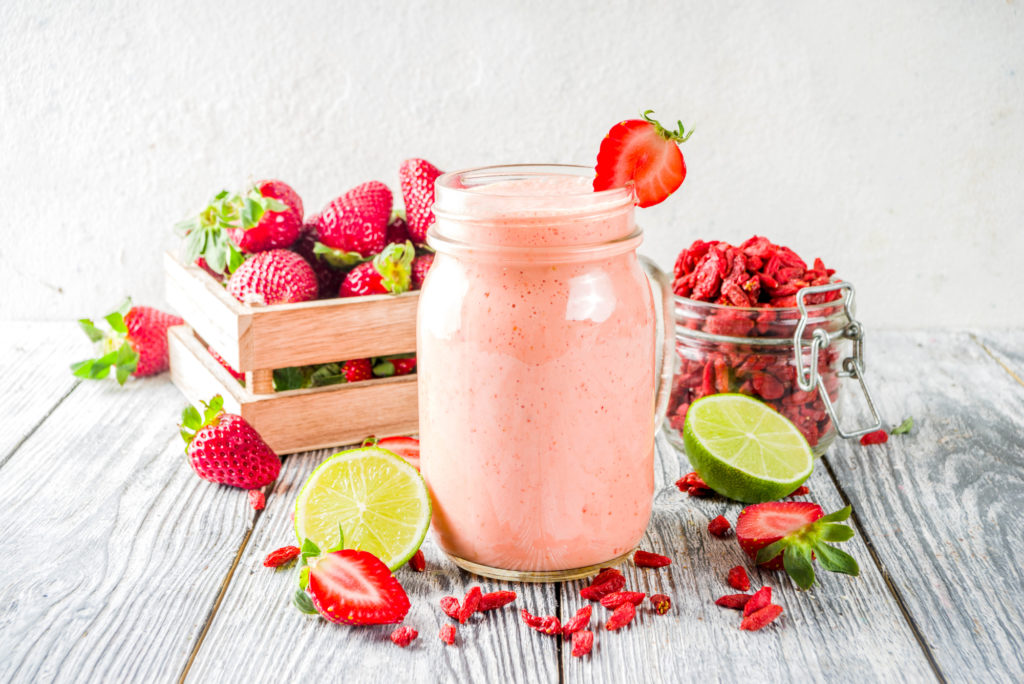 A true fertility potion, this smoothie features maca, goji berries, and Brazil nuts, all thought to increase fertility in both men and women. I threw in some strawberries, rich in PEA, also known as the "molecule of love", and a variation without nuts for a lighter option. This recipe is adapted from my Amazon best-seller Smooth! Green Smoothies, Protein Shakes, Bubble Drinks, Water Kefirs, and Other Irresistible Drinks for the Smoothie Connoisseur.⠀
Perfect for Valentine's Day with a piece of raw chocolate, or any day of the year!
Fertility Boosting Strawberry Goji Smoothie
Ingredients
4 cups strawberries, whole, preferably semi-thawed
2 bananas, ripe
2 tablespoons maca
2 cups Brazil nut milk
2 tablespoons goji berries, preferably soaked for 30 minutes
1 tablespoons of your favorite sweetener (I like maple syrup or honey in this)
Variation: Swap the nut milk for 1.5 cups orange juice and a little lime zest
Directions
Blend all the ingredients until smooth. You can also use fresh strawberries and frozen bananas instead.