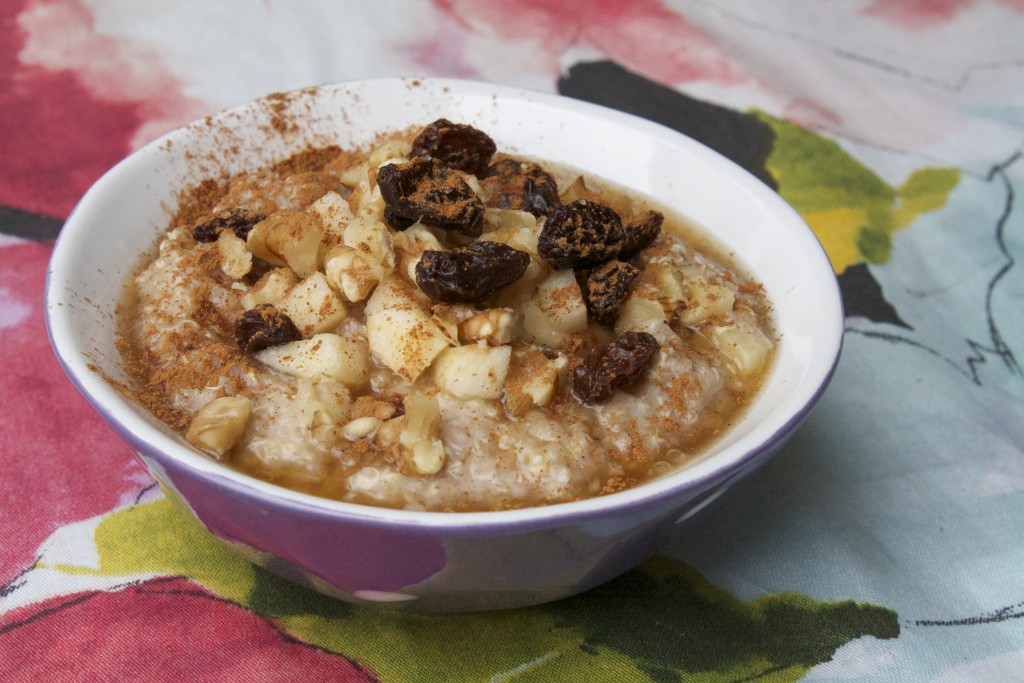 Who says morning porridge needs to be made with oats? Back when I was writing the Nourished Village Cookbook, volume 1, I hired Heather Pace of SweetlyRaw.com to create recipes for the community. Here's one of her contributions, using quinoa instead for a delicious twist on a breakfast classic.
"This warm porridge provides a hearty, filling breakfast. Top it with maple syrup, chopped walnuts, diced apple, extra cinnamon, and raisins."
Ingredients
1 1/4 cup almond milk
1/2 cup quinoa
1 large apple, peeled and diced
1/2 teaspoon cinnamon
Directions
Bring all ingredients to a boil in a saucepan. Cover and simmer for 12 – 15 minutes until the quinoa is cooked.