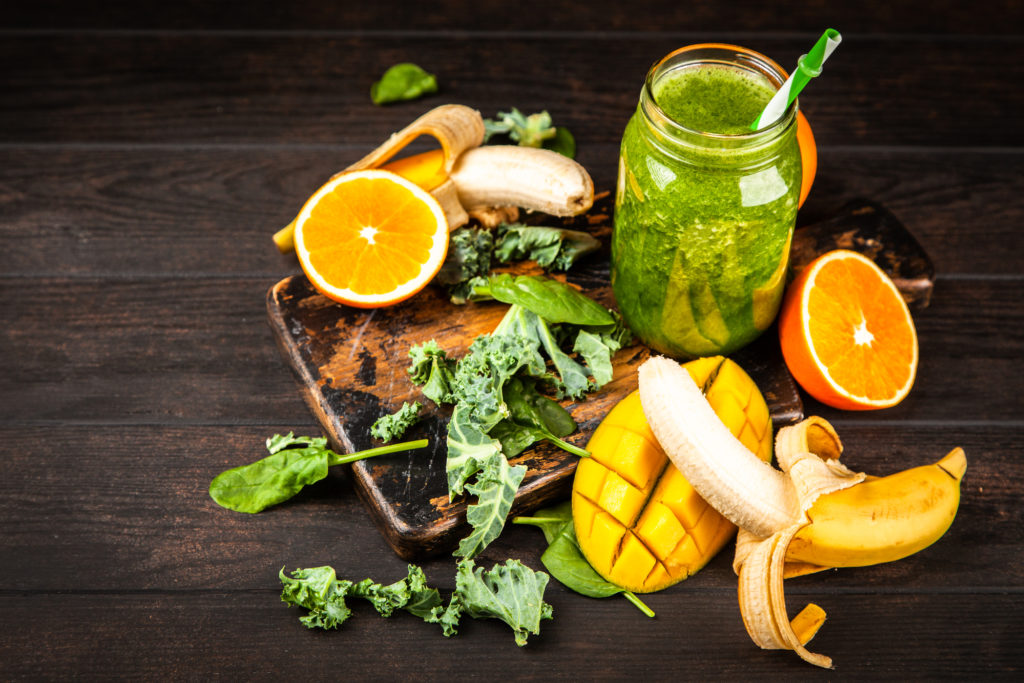 This delicious and sweet green smoothie is chock-full of antioxidants and vitamins. I love to use leftovers as a face mask as well, because of pineapple's exfoliating properties!
Tropical Green Smoothie
Ingredients
3 cups leafy greens, such as spinach
1 cup bananas, frozen
1 1/2 cup strawberries, fresh and diced
1 cup mango, frozen
1 cup pineapple, fresh and diced
1 cup freshly squeezed orange juice
Directions
Blend all the ingredients together until smooth. Pour into 2-20 oz glass and enjoy.