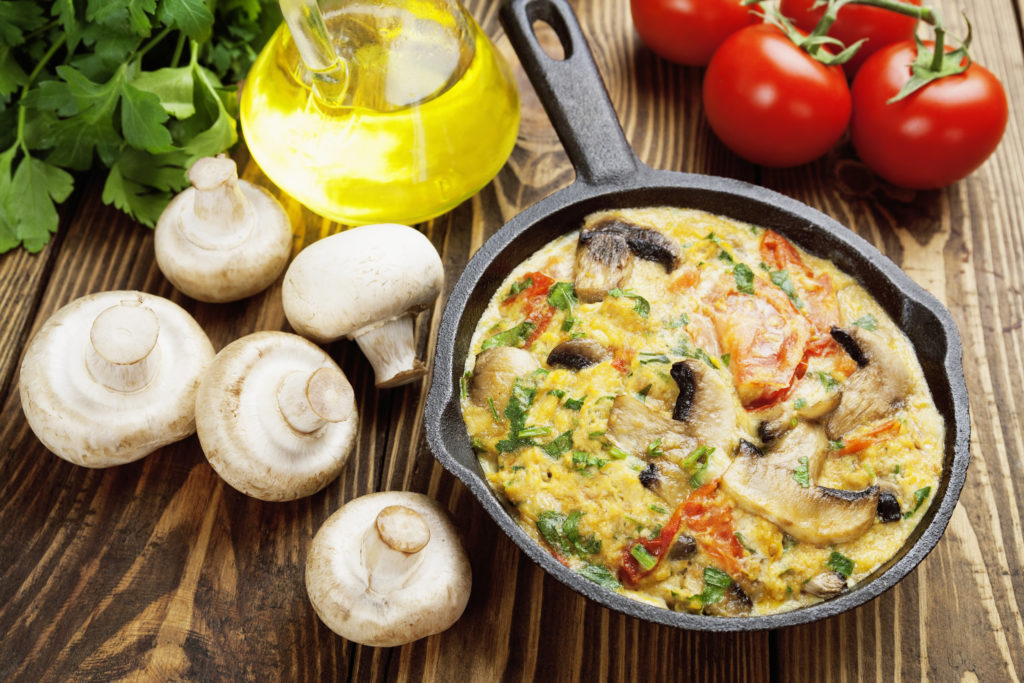 This is one of the recipes that Heather Pace created exclusively for the Nourished Village Cookbook – A Year of Vegetarian, Soy Free & Gluten Free Recipes for the Whole Family. Full of protein and totally gluten free, this dish is perfect for breakfast, lunch, or dinner. You can vary the veggies for something different every time.
Heather Pace' Veggie Frittata
"Here's a good solid breakfast for those mornings when you need a good dose of protein and want something savoury. I like to top it with diced avocado and tomato."
Ingredients
2 teaspoons coconut oil
1/2 red pepper, sliced into thin strips
1/2 cup chopped mushrooms 1/3 cup chopped green onion
1/2 cup packed spinach
1/3 cup goat feta cheese, crumbled
Salt and pepper, to taste
6 large eggs
2 tablespoons coconut milk
Directions
Heat an oven to 325F. Melt the coconut oil in a small frying pan over medium/high heat. Add the red peppers and saute until they start to soften. Add the mushrooms and green onion. Continue to saute until they are cooked. Add the spinach and stir to mix it with the other veggies.
In a bowl, whisk together the eggs and coconut milk. Add a pinch of salt and pepper. Pour over the veggies. Sprinkle the cheese evenly over top. Transfer the pan to the oven and cook for 20 minutes or until the eggs are no longer jiggly.
Run a spatula between the eggs and pan to release the frittata and transfer it to a cutting board. Let it sit for 5 – 10 minutes before cutting it.